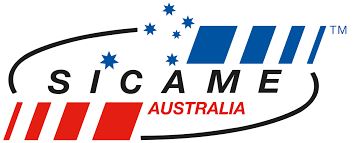 Interview with Rory Solomon, Managing Director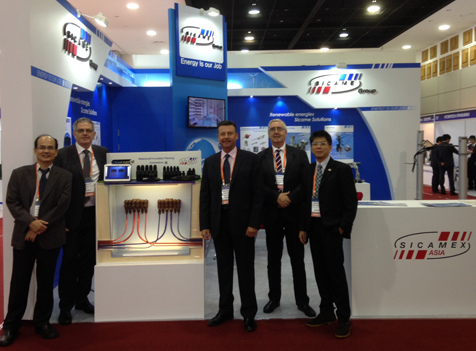 Could you tell us more about Sicame's history and its core activity?
Sicame is specialised in cable connectors and fittings for overhead or underground electrical networks as well as safety equipment for the maintenance of such networks. Groupe Sicame was started in Corrèze (France) after WWII by two engineers, Bernard Lachaud and Marcel Prodel, to supply products for EDF (Electricity de France) the state-owned electricity provider in France. The company grew steadily over the following decades and started to expand internationally in the late 70's with exports to North Africa and later on to Indonesia. Early in the 80's, Sicame's strategy became global and Sicame started to set-up affiliates around the world outside of Europe. RNJ, a Perth-based company became an agent for Sicame in Australia. A few years later, in 1989, Sicame offered to purchase shares in RNJ and created RNJ-Sicame its Australian affiliate, which became Sicame Australia in 2002. More recently, in 2015, there has been a change of ownership, with Equistone, a French investment company, acquiring more than 50% of the Sicame Group. With the change of ownership in 2015 came a complete management restructure. The whole Sicame group has been reorganised regionally, with several strategic business units (SBU) and Sicame Australia is now part of the SBU Distribution with close ties to Singapore where our former MD is now based.
Originally, the company started as an importer of electrical equipment, mainly from France, but since becoming RNJ-Sicame and later Sicame Australia we have been designing, developing and manufacturing our own products. Our core products are low voltage electrical connectors and accessories. We are now exporting to New Zealand, the USA, Canada, Korea, the Philippines, India and the Netherlands, where we won a major contract with a Dutch utility company for underground powerline cable connectors. Nowadays, 75% of our turnover comes from our own manufactured products, 20% from imported products including electrical safety equipment and 5% from other manufacturers around Australia. Sicame Australia is a major production unit within the Group, along with France, UK, Germany and India. Other sites include Canada, China, Italy, Spain, Poland, Russia, Norway, South Africa and Indonesia.
Can you describe your personal background and your role within Sicame Australia?
I started in this industry in the 1980 with Australian Power, a trading company based in Sydney selling electrical equipment and accessories. After 5 years, I joined Australian Line Materials (ALM) whom were a manufacturer. This experience was key in my decision to always try to work for a manufacturer rather than just a merchandiser. I enjoy developing marketing strategies and having more control over how products are channelled through to various markets together with the challenges and rewards involved. In the early 90's, I was back at Australian Power, which by then, just like ALM-DULMISON, had been acquired by the Morlynn Group from the UK. In those years, I held Sales Engineering & Product Management positions at operational level, before joining Sicame as National Sales & Marketing Manager in 1994. In 2002, I was offered a Directorship and became Commercial Director and eventually in 2015, Managing Director.
The first 6 months in this role was certainly a learning curve, because I actually had to learn to run a business, whilst still wearing my usual Sales and Marketing Manager's hat. Learning how to manipulate all the variables within the business to produce better results was a key element in managing the challenging market environment in the industry. The beginning of 2016 was particularly challenging due to the state regulatory bodies ordering utility companies to implement 20 to 40% budget cuts. At the same time, the electrical sector in Queensland went through a major restructuring phase involving the merger between Energex and Ergon, and translating into a downturn of activity for us. However, I've had the support of a great team and after the implementation of a contingency plan to align operating costs with the new level of sales revenue, the profits have returned along with stability and a positive future outlook. Of course I still travel a fair bit, travelling overseas for regular international and regional meetings and visiting some key clients.
How do you envisage the future of your company and how can FACCI help you achieve your objectives?
During last year's downturn of activity, we took advantage of the natural attrition of our workforce to reduce our operating costs but we are now planning to hire again and replace the employees that have left. We have now about ninety staff in our Yatala factory plus a sales team of 7 based in Sydney, which represents a 25% increase in 5 years.
Our R&D team has worked on the extension of our existing product lines and we also have some new products for the construction industry as we try to refocus on markets outside of our traditional utility market. As we currently hold high market share for the products we supply, our growth potential in Australia is limited especially in a time of public spending cuts on the utility networks. Our future focus will be on industrial markets such as renewable energies or construction, in particular public transport infrastructure projects such as rail, roads, airports, tunnels, harbours. Our marketing strategy is now clearly centred on those markets. The French-Australian Chamber of Commerce and Industry can help us in this next phase of our development by facilitating contacts within global French companies, in particular large civil construction companies operating in Australia.
For more information consult: www.propertytogo.com.au.
Interview conducted by Claire Dupré on 11 November 2016.