Interview with Goran Dahlgren, Managing Director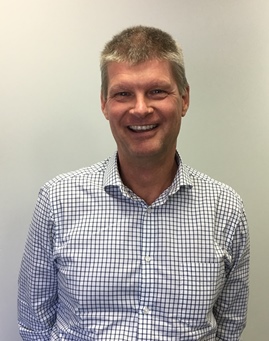 Could you tell us more about Fives Group's history and its core activity?
The company started in Lille in Northern France, in 1947, as ECL (Électrification, Charpente & Levage, in English Electrification, Structure & Lifting) and initially specialised in engineering infrastructure projects, in particular the building of airports and harbours. In 1962, ECL got involved with aluminium smelting and was eventually acquired by Pechiney Aluminium, before becoming property of Alcan (2002), Rio Tinto Alcan (2007) and finally Fives Group in 2015 following a series of acquisitions.
ECL established itself in Brisbane in 2001, following an international strategy consisting in creating overseas subsidiaries to get as close as possible to its customers. Thanks to the purchase of ECL, Fives Group accessed new markets benefiting from the operations already going on in countries such as South Africa, Mozambique, India, Quebec, Dubai, Bahrein and Australia… Fives Group now overall counts 8,800 employees in 30 countries around the world.
Up to 2015, we basically had a niche business, with 99% of our activity in smelting and only five customers: Boyne Smelters in Gladstone, Tomago Aluminium in Newcastle, Bell Bay Smelter in Tasmania and New Zealand Aluminium (all owned by Rio Tinto Alcan) and Alcoa, who owns a big smelter in Victoria and is the second largest aluminium company in the world. Traditionally, our revenue was split evenly between the two groups. Today, Rio Tinto Alcan and Alcoa are still our main customers, but our new ownership has opened new horizons for us.
The Fives Group is a multi-disciplinary engineering company involved in 18 primary business lines. It designs and supplies machines, process equipment and production lines for the world's largest industrial groups, including the aluminium, steel, glass, automotive, aerospace, intralogistics, cement and energy sectors… If our business today remains primarily aluminium smelting, we have to focus on growing the core business of the Fives Group in Australia.
Can you describe your personal background and your role within Fives Australia?
I was born and educated in Sweden and came to Australia as a backpacker initially. I ended up completing my education here with an MBA from the Central Queensland University and started working in the late 80's for BHP Steel in Newcastle where I held various roles, from Sales up to Operations manager for a part of the steel works. This experience has been particularly valuable, enabling me to acquire a deep understanding of the mechanical engineering challenges faced by the heavy industry, which is now very useful in my role as General Manager overseeing the work of young engineers. After 14 years and many different locations across Australia, I decided to move on and to relocate my family to Brisbane.
I've been with ECL (now Fives), as General Manager and Director since 2003. In my day to day role, I used to be the primary customer contact, and I still travel reasonably to visit important clients – I typically spend one week a month on site – but I now dedicate more time to strategy and business development in collaboration with a dedicated business development team of two.
Our team of engineers and technicians handles the operations, whether it is service inspection, maintenance, upgrade or modernisation of an industrial equipment. What makes us different is that we are specialised in very heavy, dusty, complex equipment which involves high safety risks and for which we can deliver compliance certification according to the Australian Standards. The rest - back office, R&D team and heavy machinery production - is all happening in France where we have a 40,000 square meters workshop.
How do you envisage the future of your company and how can FACCI help you achieve your objectives?
Since I started with ECL, in 2013, I've seen the growth in the aluminium market, the tapering off and then the decline in 2009/2010. Now since last year, we are seeing another market swing and I believe that in two years' time, the aluminium market will be strong again. This will impact our company and my role as our staff requirements are in tune with the market.
However, our company is in a transitional phase, going from a core activity exclusively focused on aluminium smelting to looking for new opportunities along 5 or 6 key business lines. Our diversification strategy resides in particular into intralogistics (automation for toll transports with T&T), sugar (Australia and specifically Queensland, produce 30% of the world sugar cane production), steel, and cement…
Today we are in the process of identifying new markets, surveying those markets and establishing contacts in various industries. Obviously FACCI can be key in the process of growing our network. We've already taken advantage of your recent Economic Outlook Briefing with Paul Bloxham to meet people from Downer, Veolia or Thales… and are very interested in your 2017 Calendar of Events. We will be looking forward in particular to your Aerospace, Defence and Aviation Series, as well as to your Energy & Resources events.
We will also be able to take advantage of FACCI's media platform to brand ourselves and increase our brand awareness not amongst FACCI's network but amongst the wider business community thanks to the many non-member companies who attend your events and receive your monthly newsletter.
For more information, please consult: www.fivesgroup.com.
Interview conducted by Rosalie Grau and Claire Dupré on 10 February 2017.