Interview with Rebekah (Gilchrist) Salamatou, General Manager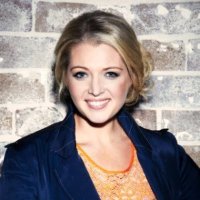 Could you tell us more about the history of Australian Internships?
We were founded in 1998 as a private company by Diana van Woerkom who has now taken a step back from running the everyday operations but remains our Managing Director. Diana worked for Queensland Government in Education at the time and thought there was a need and gap in the market for internships and training opportunities for international students. The idea seemed crazy then. People were saying that no one would ever want to come to do an internship in Australia! Passionate about an education that recognises the value of both the academic and technical/vocational development of students; Diana took a leap of faith and left her job to start Australian Internships.
Nineteen years later, here we are! We are recognised as the market leader for internships. There are 30 to 50 internship providers around the country and most leading universities are offering internship programs. Australia is now seen as an internship destination globally. We are placing up to 2,000 students a year Australia-wide from 80 different nationalities. Our philosophy, from the beginning, was always to be non-discriminatory to race, religion, nationalities and the industries we work with. We work in all capital cities in most leading industries covering all aspect of business: IT, Finance, HR, Sales & Marketing. Science and Engineering are also a big trend recently. We have now 25 staff at our head office in Brisbane, a team of 2 in Sydney and 1 representative in South Australia. Our staff regularly travels all around Australia to meet both host companies and interns.
Can you describe the activities of Australian Internships?
We pride ourselves in providing candidates with high quality hands on training programs and professional development in the workplace that are tailored to them. Depending on their profile, the students can subscribe to 4 different programs.
- The Professional Internship Program provides an unpaid work experience matching the student's academic field. The internship can last from 6 weeks to 6 months and cover areas such as marketing, human resources, engineering, communication, journalism, IT or much more (medical and aeronautic fields are excluded).
- Our Hospitality Internship Program is dedicated to young professionals seeking an international experience in the hospitality sector (chef/cook, food and beverage attendant or Front Office attendant). The applicants imperatively need to have a background in hospitality (an average of 2 years of education and 6 months experience) and can expect a salary between $17 and $20 an hour. The program can run for 6 months, 9 months or 12 months with leading 4 – 5 stars hotels and resorts.
- Our Stipend Internship Program offers Europeans, Asians and North Americans on a Working Holiday Visa a paid work experience (monthly allowance) in the following fields: marketing, human resources, events or business. This program targets graduates who want to complete a full-time internship in Australia, from 20 weeks minimum up to 6 months. The intern can expect an allowance of $600 to $900 per month, to cover the basic costs of living.
- Finally, in 2016 we launched an Age & Disability Care and Nursing Assistance program to respond to the need of the sector – 100,000 workers in the next 10 years – because sadly young Australians are not interested in those careers. As immigration criteria are tightening this sector will certainly provide pathways to permanent residency in the future. Those internships can also run up to 12 months and are remunerated at Australian Award wage level.
Note that we are not just a placement agency. We actually support our intern with logistics (such as housing, banking, tax etc. if required) and monthly social events, but most importantly we mentor them over the whole length of their internship. All students have a designated supervisor, who proactively follows up with them every two to three weeks to see how they are going. We provide them with tips and ideas on how to get the best out of their internship. It is easy to be in a workplace and go through the motions of the day to day, so we try to prompt them with strategies and tactics to develop their skills further. That is what differentiates us from our competitors and explains the price of our programs – between $2,000 to $4,000.

Can you describe your personal background and your role as General Manager of Australian Internships?
I joke that I have my MBA in Australian Internships, because I actually started at Australian Internship as a receptionist 14 years ago! I was still a student in Business Management at UQ back then and my objective once graduated was to work in Education for a university. This actually never happened. Instead, I got the opportunity to grow within Australian Internship, from receptionist, to Student Service Officer, then to Marketing Executive, National Marketing Manager, Sydney Operations Manager, and finally General Manager. My career path would certainly have been very different if it wasn't for the opportunity to study abroad, in Brazil for a year. This was a life changing experience for me and I became passionate about providing the same opportunity to students from around the world.
I was promoted General Manager a couple of years ago after our Founder Diana van Woerkom decided to step back to focus on the strategy of the business. This has enabled me to step up to run the day to day operations of the business with the staff. Our team is organised in two key groups. One group liaises with the hosting organisations – around 5,000 companies are active hosts nationwide – guiding them through the process and advising them on how to handle any issues that may arise. The other group liaises with interns: processing the applications, running interviews, welcoming them and, as described above, keeping in touch during the whole length of their internship. As an approved Sponsor by the Department of Immigration we are able to sponsor our candidates for certain types of visas (such as 408 Temporary Activity Visa and 407 Training Visa).
How do you envisage the future of your company and how can the French-Australian Chamber help you achieve your objectives?
They are so many competitors on the market nowadays, it is really important to stay relevant to the market. This means we have to be innovative and break boundaries introducing new programs when we see new opportunities. Our Age Care and Nursing program is a good example. It is the first one of the sort to be offered in Australia. We also have new programs on the pipeline, currently negotiating with various stakeholders including onshore and offshore universities as well as government to develop the PNG and Pacific Islands markets.
This is an exciting time for the Australian education sector. Once seen as a faraway and secondary destination for international students, Australia is likely to benefit from the political changes in the USA and the UK. Overall, I believe our future resides in continuing to do what we do we integrity and passion.
We have now been a Small Business member with FACCI for almost four years and our team always looks forward to your networking events. Networking is essential to our business development strategy so I am more than happy to invest and send my staff along as much as possible. To tell the truth the FACCI events are the most popular events we go to amongst our team. This year your Bastille Day Business Breakfast was a huge hit, and my team could not stop raving about your speaker Mark Sowerby. The industry breakfasts are great to develop business, and my staff is particularly keen on the professional development workshops you run. They particularly enjoyed the event on Social Media with Leanne Hardcastle last year as well as the HR workshop run by the Deloitte team. Over the years, we certainly have made some interesting connections and business outcome has ensued.
For more information, please consult Australian Internships' website: http://internships.com.au/
Interview conducted by Claire Dupre on 3 August 2017.