Interview with Paul Ferlet, General Manager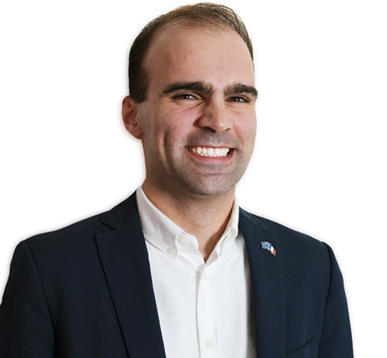 Could you tell us more about the history of Duons?
The origin of the company goes way back to post-war France and a company named TRT based in the South of France. Ownership has changed many times over the years, from Philipps to Alcatel-Lucent Technology and SR Telecom, a Montreal-based company providing infrastructure and support to the Telstra network in Australia. Finally, towards the end of 2006, after 6 years operating in Australia, the company was sold again and became DUONS MCO PTY LTD, a subsidiary of Duons Group headquartered in Paris, France.
Duons France was founded in 1995 and was first involved in critical maintenance projects on nuclear power plants. Since then, Duons has delivered its expertise in complex technology development, distribution and support to some of the world's largest companies and in industries as diverse as Transport, Aviation, Oil Production, Utilities (Electricity, etc), Telecommunications and Defence.
Can you describe the activities of Duons Australia?
In Australia, Duons' activities articulate around 3 axis: Electronics repairs, Telecommunications integration and Logistics & Warehousing.
Electronics repairs are delivered by our team of engineers, who test, diagnose, draw the diagrams and repair circuit boards for devices as varied as cameras, speakers, TV's, Solar Inverters etc. While we provide one-off repairs for a consumer who has a faulty item at home, we mostly work on critical infrastructure and spares inventory for multi-million-dollar corporations. We also strike direct partnerships with manufacturers at the beginning of the deployment of a new technology, looking after their customers on their behalf. We take on product distribution, offer warranty, customer service and maintenance, which significantly lower the set-up cost for the manufacturer. This is a great service for French and European companies looking at developing their presence in the Oceania region. Electronics repairs totals 60% of our activities.
Telecommunications integration consists in designing and maintaining public or private telecommunications networks (including Radio-based systems, LTE and WIFI). Here in Australia our flagship client is Telstra, for which we provide wireless networks in the outback. We also manage contracts in South East Asia (Brunei, Sri Lanka, Thailand and Vietnam) as well as in the Pacific Islands (New Caledonia and Samoa). Telecommunications integration represent 25% of our activities.
Finally, we support companies in need of warehousing in Brisbane and offer Freight and Logistics services towards SE Asia and Asia Pacific. This is a relatively new activity (18 months or so), which already accounts for 25% of our activities.
Can you describe your personal background and role within Duons Australia?
After graduating from EM Strasbourg Business School in Alsace, France, and a final year in South Korea, I joined the Mandarin Oriental Hotels Group in Paris as Finance Assistant. Within 6 months, I got an opportunity to move to London for the same company and took on the role of Assistant Financial Controller. After two years in London, I was ready to move on and applied online to join Duons Australia as Financial Controller in Brisbane. I had never been to Australia and I pretty much knew nothing about Electronics &Telecommunications! I was ready for an adventure.
I arrived at Duons in March 2017 and undertook the restructuring of the business. Six months later, when the General Manager offered his resignation, I was invited to step in temporarily and finally, was offered the job following the visit of our French CEO. I've now been in this role for about a year.
Of course, the restructuring of the company I took on shortly after my arrival has played a significant part in my quick promotion. As we were redefining the strategy of the company, views diverged, and some voluntary departures happened naturally. We have now a strong new team open to new challenges.
In one year, our turnover has done up by 50%, operating profits are up by a 100%, and our net profit has beaten our most optimistic projections, with a result for March 2018 equal to the whole year of 2016.
My personal objectives are in line with the company's objectives. Our principal goal at this stage is to leverage the potential of our new team to grow the company. Personally, this means that I travel a lot – at least weekly - both interstate and overseas to develop new markets.
How do you envisage the future of your company and how can FACCI help you achieve your objectives?
Our competitors are all based interstate, so we are well positioned locally. However, we see the most significant potential for growth internationally. With Telecommunications integration, in particular, we see potential for growth in South East Asia (Thailand, Sri Lanka, and Vietnam where we are already, and neighbouring Laos, Cambodia and Myanmar). Opening a local office in the area is certainly an option if our activities increase in the area.
Concerning Freight, Logistics & Warehousing, we would like to develop a niche market with incoming French companies. We are well positioned for that as we also have a French base. We understand the culture and the local market and can navigate the inner works of the logistics sector on both ends.
We count on the French-Australian Chamber of Commerce to spread the word. FACCI could also help via My Australian Job platform for the future recruitments of our engineers, technicians and salespeople.
The Chamber indeed offers excellent networking opportunities and our team has been enjoying both the Chambers' industry events and informal networking evenings.
For more information, please visit Duons Australia's website: www.duons.com.au
Interview conducted in March 2018 by Caroline Bellande & Claire Dupré.