We are excited to invite you to our 2021 Summer Ball @ the Ivy Ball Room!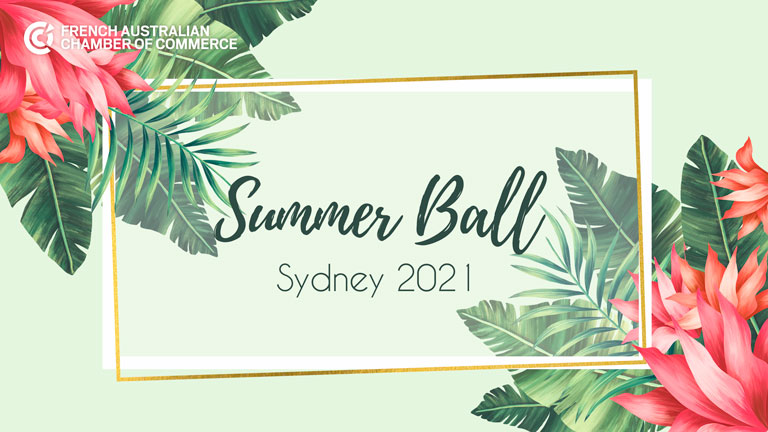 The 2021 Summer Ball is the highlight of the Chamber's social calendar and is an evening of French elegance and style.
It is a celebration of fine food and wine, music, and dance, providing an ideal opportunity to entertain corporate guests in a sumptuous yet relaxed, sociable environment.
The Summer Ball is also the perfect occasion to showcase your brand and celebrate the friendship between France and Australia. With some wonderful gifts, raffles and auction prizes, the Summer is an evening of exquisite indulgence.
Come and join us on Thursday 25 February 2021 from 6:30pm at the Ivy Ball Room.
---
Vive l'Australie, Vive la France et Vive l'amitié franco-australienne !