We are thrilled to announce that our annual Bastille Day Champagne Breakfast is back in person!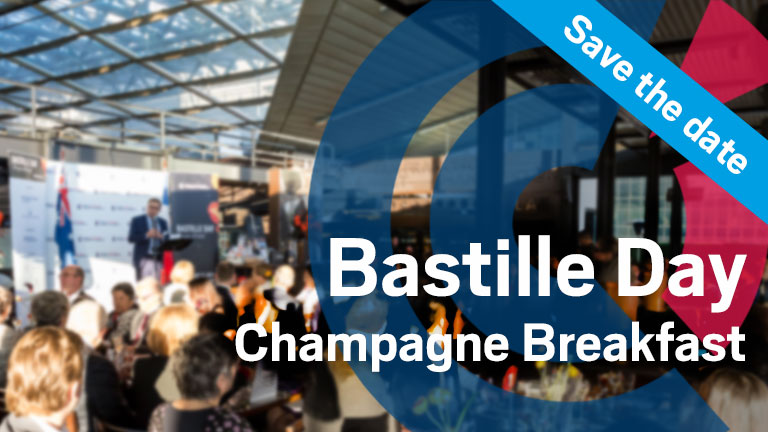 Celebrate in style
This year the event is sponsored by Winning Formula and hosted by The Museum of Contemporary Art at Circular Quay. On this occasion, VIP and officials from the French-Australian Community will be present amongst the guests.
Come and join us for a gourmet breakfast overlooking the Harbour Bridge and the Opera House as the sun rises. You will be able to enjoy a networking time on the Harbourside Room's terrace followed by a variety of entertainment.
Now is the time to review your French-Australian History and classics because our traditional Trivia will be back and we gathered amazing prizes for you!
Ticket raffles will be available soon to get an extra chance to win one of our 3 big prizes with a value up to 1500$ !
We are looking forward to finally bring together our members and friends to celebrate the Bastille Day!
Vive l'Australie, Vive la France!

NB: Please note that due to COVID restrictions this event is limited to one table per company.