FACCI is delighted to invite you to a Summer Ball inspired by the French Riviera!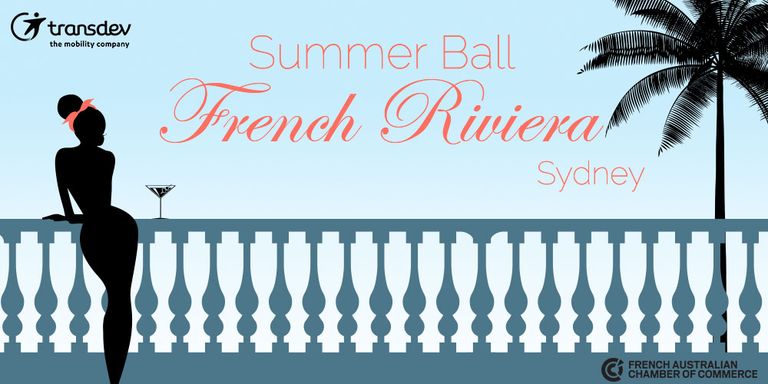 The last two years have no doubt been difficult for everyone. Our love for travelling has been stifled by the pandemic, preventing many of us from seeing our loved ones, therefore we have decided to bring a piece of home to you!
Whether you were born in France, or it is your favourite holiday destination, the winter lockdown has us dreaming of a warm and enchanting summer on the Cote d'Azur. We hope to put on a magical evening for you which will resemble a night in one of the most iconic French regions... the French Riviera. We will celebrate in style, paying homage to the allure of the Riviera's turquoise waters, cicadas, lemon trees, glamourous gowns, red carpets and of course lots of Champagne!
Our Summer Ball - French Riviera, is proudly sponsored by our naming Rights Transdev, and will be held at the Ivy Ballroom from 7.30-11.30pm. We can't wait to see your best colourful suits and ballgowns! On this occasion, VIPs and officials from the French-Australian Community will also be present amongst the guests.

We are looking forward to finally bringing together our members and friends for a magical evening with a three-course meal, a variety of entertainment, amazing prizes to enjoy, and the chance to dance the night away!

We would like to thank our sponsors Bausele, Bitton Gourmet, Club Med, Four Frogs, Frank Provost, Groupe Seb, Lea Seguier, Le Creuset, L'Occitane, Mademoiselle Chocolat, Magimix , Pierre Fabre, Sacrebleu, and Volange.
See you soon on the French Riviera!
Dresscode: Summer Ball Attire
If you are interested in a sponsorship opportunity please feel free to email: event-nsw@facci.com.au