Business Forum Save The Date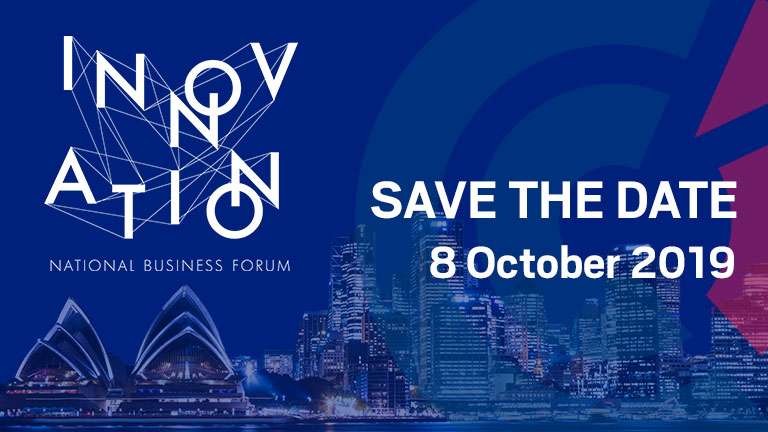 Dear Members and friends,

'Social licence to operate' will be our theme for the 2019 National Innovation Business Forum, taking place on the 8th of October.
With today's growing expectation that businesses and business leaders should take a more active role in leading positive change, it is imperative that companies work to eliminate harm and maximise benefits – not just for shareholders or customers, but for everyone they touch.
Following the success of the 2018 edition, our 2019 Business Forum will expand from 3 to 5 locations and will take place in 5 cities across the country: Sydney, Brisbane, Adelaide, Melbourne and Perth.
This event is one of the focal points of the year, showcasing the best innovative practices and bringing new solutions to the fore. This will be brought to life through key speakers going from government officials and top academic researchers to pioneering French and Australian companies.
Organised under the patronage of His Excellency Mr. Christophe Penot, Ambassador of France to Australia, this series of panel discussions, keynotes and Q&As will highlight the French-Australian Business Community's crucial contribution to transforming the way we live and work.
Register your interest for sponsorship and speaker opportunities to contribute to national or state-specific topics at our Business Forum by Monday 24 June 2019.
Kind regards,
Frank Ribuot
FACCI Federal President