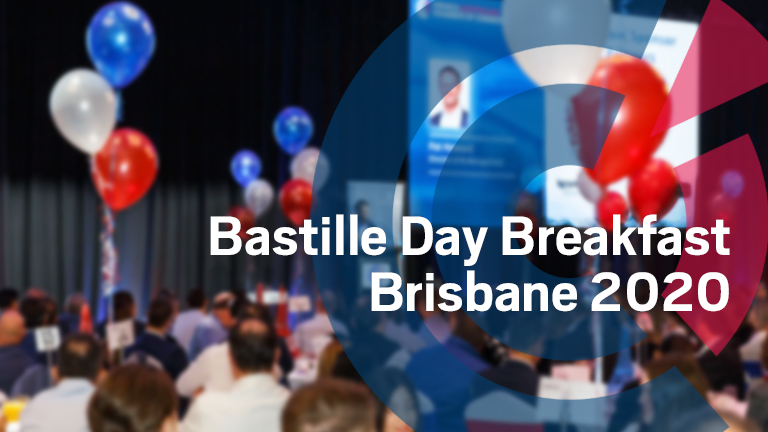 The French-Australian Chamber of Commerce & Industry in Queensland is delighted to invite you to its traditional Bastille Day Champagne Business Breakfast on Friday 17 July in Brisbane.
The breakfast is held annually to celebrate France's National Day which commemorates the storming of the Paris prison known as the Bastille on 14th July 1789 and the birth of the French Republic. The event, kindly sponsored by our Corporate member Holding Redlich, gathers the French and Australian Business communities in a relaxed yet stylish setting at the Sofitel Brisbane Central, well known for its French flair.
Be ready for a delicious gourmet breakfast, especially put together for us by Sofitel Brisbane Central's Executive Chef, Patrice Falantin, delicious coffee and Champagne, of course!
Stay tuned, our special guest will be announced in May.
We look forward to welcoming you, your colleagues, staff members and guests!