The VIC Chapter is delighted to invite you to a Summer Party inspired by the French Riviera.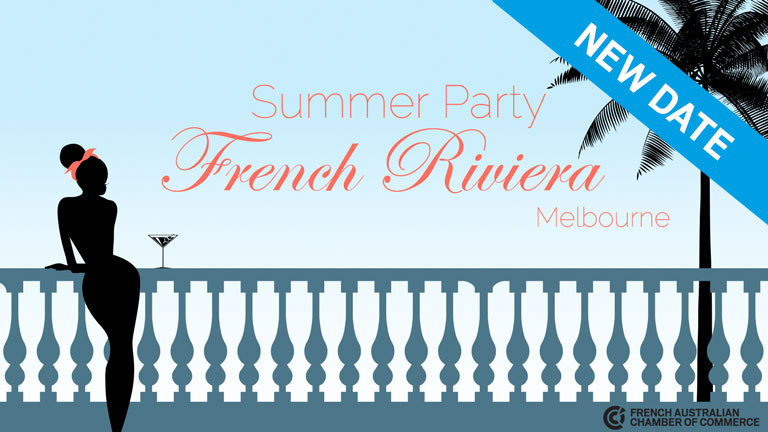 Say hello to 2022 by attending our exclusive Summer Party! Secure your spot now!
The last two years have no doubt been difficult for everyone. Our love for travelling has been stifled by the pandemic, preventing many of us from seeing our loved ones, therefore we have decided to bring a piece of home to you!
Whether you were born in France, or it is your favourite holiday destination, this year's lockdown has us dreaming of a warm and enchanting summer on the Cote d'Azur. We hope to put on a magical evening for you which will resemble a night in one of the most iconic French regions... the French Riviera.
Our Summer Party - French Riviera will be held at the The Sandbar from: 7:30 - 11:30pm. On this occasion, VIPs and officials from the French-Australian Community will also be present amongst the guests.

We are looking forward to finally bringing together our members and friends for a magical evening with cocktails, intertwined with excellent entertainment and a chance to win incredible prizes!
We will be welcoming Robyn Blann,a violinist from The Perth Symphony Orchestra, who will be providing us with an unforgettable performance.
Finally, we would like to thank our Platinium sponsor Air Liquide without whom this event would not be possible.
See you soon on the French Riviera!
Dress Code: White Attire
If you are interested in a sponsorship opportunity please feel free to email: event-vic@facci.com.au
Register your interest at paul.moing(@)facci.com.au