2019 Nicolas Baudin student mobility grants for Defence interns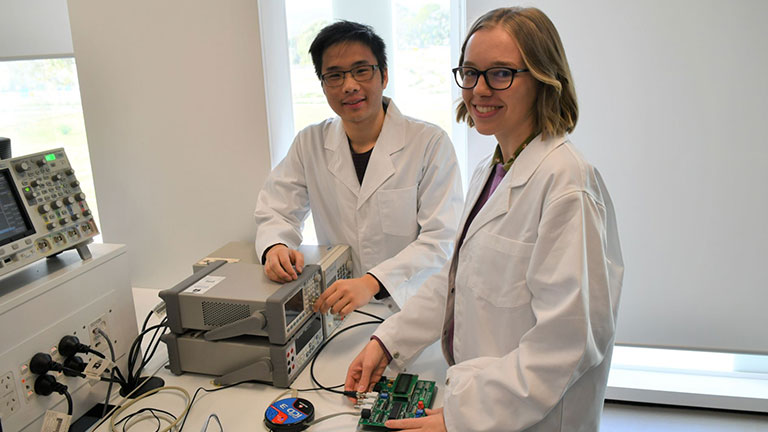 Nine students from Flinders University have accepted 2019 Nicolas Baudin student mobility grants.
Launched as a pilot program in 2017, the Nicolas Baudin "Internships in France" initiative offers students from participating Australian universities the opportunity to undertake a research internship at a French host university in collaboration with an industry partner.
"We're very pleased to see so many of our outstanding students follow in the footsteps of the inaugural interns who have benefited from both international travel and unparalled opportunities to work with engineers and defence technicians from companies such as Naval Group, Thales and others," says Flinders Defence Partnerships Director Tony Kyriacou.
Four internships offered by Naval Group and three maritime-related internships sponsored by Thales Group and have been awarded to Flinders students.
Thousands of jobs are expected to be created in Australia as a result of the $50 billion Australian Government Future Submarine Program. Flinders University has been involved in a series of partnerships, MoUs and collaborations with leading French Graduate Schools of Engineering and companies such as Naval Group and Thales.
For more information contact:
Name: Tony Kyriacou, director, Defence Partnerships, Flinders University
Email: tony.kyriacou@flinders.edu.au
Name: Tania Bawden, Media Adviser, Office of Communication, Marketing and Engagement, Flinders University
E: tania.bawden(@)flinders.edu.au