Event report
Aerospace, Defence & Aviation: Australia's Space Program, what's next?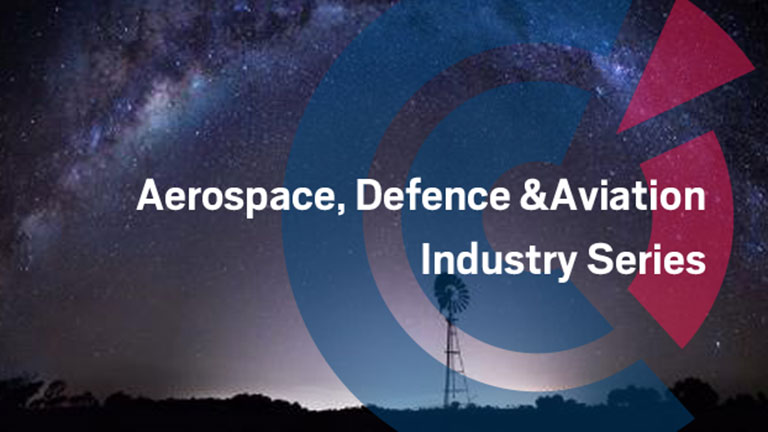 The French-Australian Chamber of Commerce was delighted to host its first Aerospace, Defence and Aviation industry event of the year dedicated to the future of Australia's Space Program on Wednesday 6 February.
With the space industry worth US$345 billion each year - but only 0.8% contributed by the Australian space sector - and new entrants in advanced technology disrupting the space industry, there are significant opportunities to build the sector in Australia. To capitalise on this growth opportunity, the Australian Space Agency, created in July 2018, aims to work with local businesses to help them win a greater share of the global space market, but what's the plan?
We welcomed Karl Rodrigues, Executive Director, International and National Engagement, at Australian Space Agency to help answer these questions.
Karl was joined for a panel discussion by Duncan Blake, Advisory Council Member at Space Industry Association of Australia and Special Counsel – Space Law at International Aerospace Law and Policy Group (IALPG); Thomas Pfister, Regional Sales Director for Space and New Business at Airbus Australasia; Adam Gilmour, CEO and Founder of Gilmour Space Technologies, a Queensland company that is pioneering low-cost rocket development; and Ben Starkey, Co-founfer of Ozius, a startup specialised in space data imagery.