Event report • Networking
Bastille Day Week | Online Wine and Champagne Experience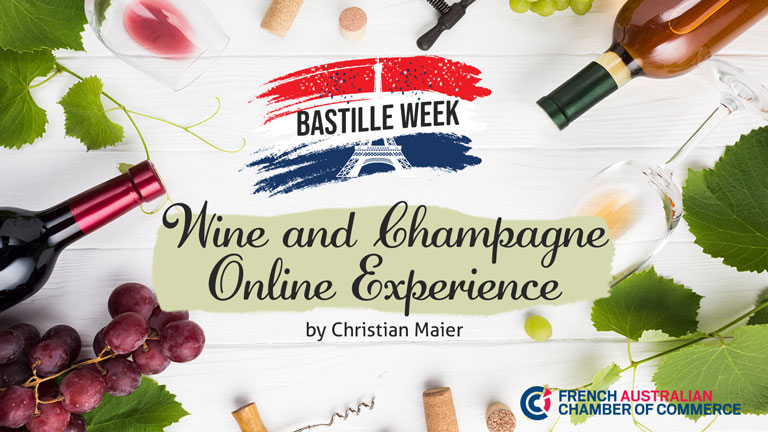 The French Australian Chamber of Commerce was proud to organise its Online Wine & Champagne Experience to celebrate Bastille Day!
Through this interactive session, our sommelier Christian Maier shared its expertise about French & Australian savoir-faire in wine-making. Attendees had the chance to taste 4 different types of Wine and Champagne from our amazing sponsors.
Many thanks to our sponsors for this exceptional event: Bottli, Christian Maier, Dominique Portet, M. Chapoutier, Le Creuset and Pernod Ricard.
As a complement to the wine tasting, two lucky participants have been drawn and received a Wine Enthusiast Set and a complementary Wine Tasting Experience at home for six persons from Bottli and Le Creuset. Thank you once again for spoiling our guests!
Thank you all for attending, we hope you enjoyed Bastille Day as much as we did!
Vive l'Australie et vive la France!