Companies news
Embracing the Future of Work: ONE Beyond Success' Key Strategies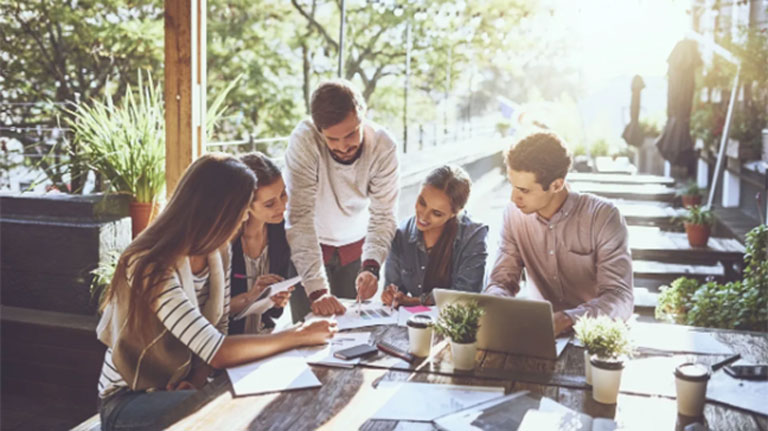 In our rapidly evolving society, the future of work is undergoing a profound transformation.
ONE Beyond Success, Global Workplace Consulting Firm, explains why self-motivation matters — and how one can start encouraging it in the workplace.
The company has recently been recognised for their accomplishments in enhancing the workplace, earning a Stevie Awards.
ONE Beyond Success' team believe there's greater recognition that people want to bring their whole selves to work, greater acknowledgment of the power of diversity, inclusion and belonging in the workplace — of valuing different perspectives and greater increase in the value of finding ways to better empower people to reach their full potential. These changes are all necessary to foster resilient, robust organisations that deliver social impact.
While the development of skills and knowledge remains crucial, organisations need more than just a proficient workforce to thrive in this volatile, uncertain, complex and ambiguous (VUCA) world and deliver social impact.
For ONE Beyond Success, purpose-driven organisations are on the rise, as they play a pivotal role in shaping the social fabric of our world. This shared responsibility extends globally, with a united focus on coming together to forge a brighter future.
They believe the "old" ways of doing things are unsustainable, enhancing the need of returning to the things that bind us as a human race: the connectivity of people and teams. The company believe that social impact starts at an individual level — so the key to sustainability lies in fostering empowered behaviour and motivation among employees.
The future of work explained:
ONE Beyond Success explains that the future of work is an informed perspective on how businesses and organisations need to adapt to shifts in work, its role in driving social impact and how workforces can prepare for those changes. Looking ahead at certain trends can help organisations and their people prepare for what's coming.
They emphasize that quality work — even at its best — falls short when it lacks the support of resilience, adaptability, collaboration and a strong sense of connection.
These central attributes are not simply acquired through a checklist of skills or a tick box approach to learning, but rather by challenging the status quo of: "This is how we've always done it around here". The company advises thinking differently and going beyond the bottom line, linking investment returns with community impact to create a true win-win.
Going from doing to being:
According to the consulting firm, the main shift that's taking place is moving the focus from merely doing to the importance of being. By challenging their own thinking, one can break from the constraints of the status quo and self-imposed limitations, to ultimately lead from within, whereby we take inspired action.
The future of work is not just about what one does, but about who they are as an individual and as part of a team. To thrive in this new era, ONE Beyond Success believes companies should invest in strengthening the quality of being for each team member, so everyone can BE their best and grow together.
Traits of a future-focused workplace:
They assert that people thrive in environments where resilience is nurtured, where adaptability is celebrated, where teamwork is fundamental, and where everyone feels a deep sense of belonging. Where individuals feel seen, heard and valued for who they are — their authentic self.
The future of work encompasses more than just accomplishing tasks or meeting performance goals. Future-focused workplaces cultivate qualities that enhance personal growth and team effectiveness, empowering individuals to bring their best selves to work every day, inspiring peak performance while driving positive social change.
Workplaces that help employees develop qualities of self-awareness, self-responsibility and self-leadership enable the identification of blind spots and encourage engagement with fresh perspectives — allowing innovation to thrive. In this vision of the future of work, employees are not solely valued for their skills and expertise, but also for their capacity to adapt, collaborate and continuously learn.
By fostering a culture that develops self-determined individuals through personal growth and empowerment, connection and belonging, organisations can shift towards a brighter, more fulfilling future — where the journey of being becomes as important as the destination of doing — driving solid business outcomes, whilst making a lasting impact on the world.
---
SOURCE: ONE Beyond Success