Services
France Travel Solutions | Exclusive 10 % off to any FTS Tours available on the website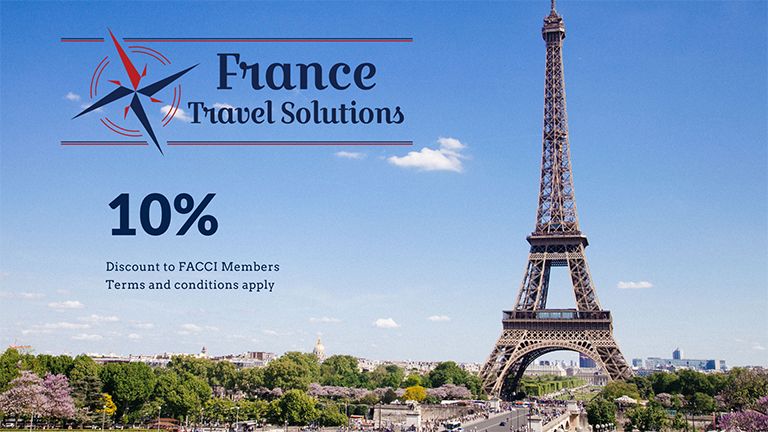 Benefit from 10% off Tours discount.
Are you dreaming of a holiday where you explore further the beautiful France? One that takes you off the beaten track to discover France through the eyes of the people who know it best; the locals who call it home.

Are you looking for a personalised touring experience? With a small group size of up to 8 like minded travellers, you can expect a unique, authentic and private French experience.

FACCI members and network save 10% on your trip. Now is the time to save your seat on our luxury and comfortable minibuses.