BRISBANE Companies news
Mazars Brisbane welcomes three new partners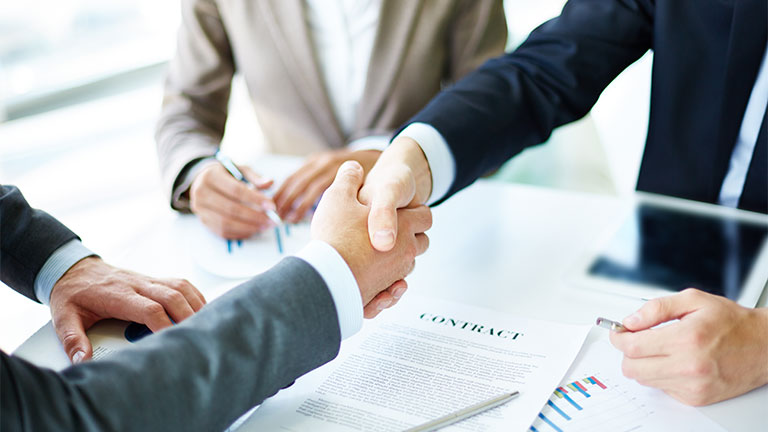 Mazars, the international audit & advisory firm, announces today the nomination of 3 new partners in Brisbane.
Brisbane Managing Partner, John Kotzur, has welcomed Angela Winton, Owen Dingle and Scott Hutton to Mazars leadership team as Partners.
'It's been fulfilling to watch their growth and development within the firm and witness their entrepreneurial spirit and passion to provide optimal outcomes for their clients. Angela and Owen have contributed to our finance advisory division, which has helped many of our clients navigate and secure the right funding for their business in some of the most challenging circumstances. Angela, Owen and Scott have all shown continuous dedication to their clients, colleagues and the future of the firm and I would like to congratulate them on their well-deserved promotions'
he commented.
Angela Winton, Financial Advisory
Angela commenced with the firm in 2012 as a business consultant where she applied her background in finance, strategic planning, and sales management to shape the marketing and communications strategy for the firm. Angela's dynamic and entrepreneurial nature saw her pivot to a client-facing role in 2016 taking the role of Director of Consulting and her contribution to the firm further recognised in promotion to Partner. Angela's unique perspective and skillset is applied to actively grow and protect the wealth of business clients through solutions including debt advisory, capital markets, valuations and fundraising.
Angela has formal qualifications in business, marketing, applied finance and investment and wealth management. Coupled with her qualifications Angela has also completed various management and leadership training courses including the Mt Eliza Senior Managers Program and various leadership courses run by Macquarie Group and Mazars.
Angela commented on her promotion saying,
"I thrive in an environment with a growth outlook where new ideas are welcomed and executed. The future is bright for Mazars and I'm excited for what lies ahead in my new role as a Partner."
Owen Dingle, Financial Advisory
Owen joined the firm in 2018 and has since held Associate, Director and Partner positions. Drawing on his 18 years' experience in banking and finance Owen brings debt funding, structuring, commercial sales and business acumen to Mazars clients and has proven to be a real sounding board for clients looking for their next purchase.
Owen works closely and independently with clients both small and large to acquire their next strategic asset and has a strong track record of helping the next generation in family businesses use available funding options to smoothly transition and deliver into succession plans. Owen leads the Farm Debt Advisory team that is on the QRIDA panel for the Farm Debt Restructure Office in Queensland and holds a Bachelor of Agribusiness, a Graduate Certificate of Professional Management and is licensed to advise on real property transactions.
"I am honoured to be promoted to Partner at a firm where it's more than just work, it's about the people – both internally and externally. As a new Partner I'm eager to bring forward new ideas and opportunities that will have a positive impact on our clients and their success".
says Owen.
Scott Hutton, Business Advisory
Scott commenced with Mazars in 2016 as an Associate and has since progressed holding Director and now Partner positions. Scott is a Chartered Accountant with over 20 years of experience advising clients on establishing, acquiring, operating and growing their businesses and personal wealth. He holds a Bachelor of Business and prides himself on delivering his clients with proactive solutions, allowing them to focus on their businesses. Scott's strategic thinking ensures optimal business and investment structures are in place for his clients to achieve asset protection and manage taxation obligations with a eye to the future. His proactive approach provides strategic advice and clear guidance to business owners in moments that matter to maximise their after-tax profitability.
Scott concludes,
"I am delighted to be recognised as a Partner and look forward to continuing to shape the future of our firm and our clients."