Job & Training • The Chamber
WA | Internship Offer - Admin & Event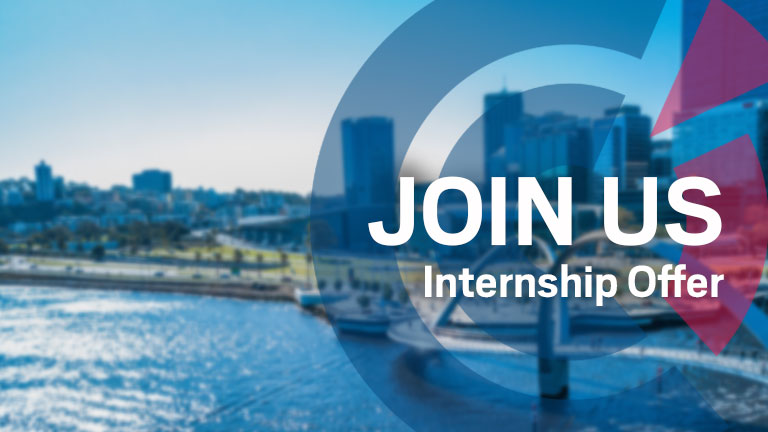 Join the WA Team in Perth and become our new Admin & Event intern!
As the Admin & Event Intern of our Western Australia Chapter you will be assisting the State President with the day-to day operations of the office, events management, communications, services to the members, engagement with stakeholders and support to the President and the Councillors in their role.
Timeframe: Starting ASAP, 6 months duration
Location: Perth CBD, level 14 / 197 St George Terrace
Conditions
The internship is full-time and requires the framework of a 'Convention de stage'.
Occasional after-hours attendance for events and meetings will be required.
Note that this is an non-remunerated internship.
---
Role description
Membership Management & Business Development
Assistance with membership renewals, membership engagement and membership acquisition.
Marketing and Communication
Developing marketing materials (brochures, flyers and sponsorship proposals) and updating other communications medium (website, social media, e-newsletters).

Promoting events: designing and emailing invitations.
Events Management
Planning: in coordination with the subcommittee leads and their team (planning, events definition, budget preparation).

Sponsorship: looking for cash and in-kind sponsors.

Organising, coordinating and closing events: liaising with sponsors, hosts, guest speakers and suppliers.

Processing attendees' payments and replying to enquiries, RSVP management.

Preparing post-event reports.
Day-to-day office operations
Administration: answering general inquiries, electronic filing, mail, petty cash, coordination with other chapters (NSW, VIC, WA, SA, ACT)

Bookkeeping: updating sales and purchases, editing invoices, banking reconciliation (using QuickBooks software).
---
Selection Criteria
Essential
Fluent English

Fluent in French is a plus

Relevant studies background (tertiary level)

Excellent computer literacy

Excellent self-presentation and professional conduct

Autonomy, initiative, ability to multitask

Eye for details
Desirable
Experience in relevant field (Events management and Communications) will be highly regarded

Previous exposure to online (Eventbrite, OxiMailing, SurveyMonkey), designing (Publisher, InDesign, Photoshop) or accounting (QuickBooks) tools will be highly regarded.

Strong customer service skills

Comfortable interacting with business executives and senior officials
---
To apply
If this sounds like the experience you are after and you are available please get in touch ASAP with us via wa(@)facci.com.au
---
About us
The French-Australian Chamber of Commerce is a non-profit organisation representing 600 members across 5 chapters (NSW, VIC, QLD, WA, SA). Our members range from global companies to SMEs down to Young Professional members. Our Western Australia Chapter organises about 20 events per year, including business briefings, talent development workshops, industry focused breakfasts, exclusive roundtables and informal networking evenings.