New members
Welcome to our new Corporate member: CoSec Corporate Services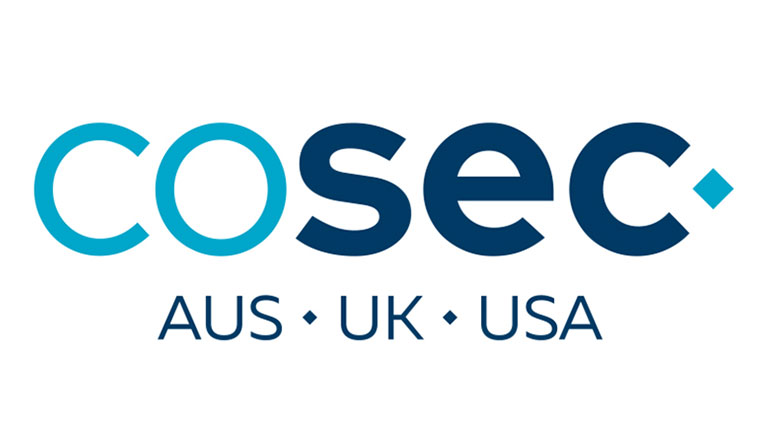 CoSec makes the complex simple for offshore companies to do R&D, sell or invest in Australia.
CoSec Corporate Services is offering offshore companies a fast and simple way to manage laws, compliance regulations and the entire process all under a transparent, fixed-fee model.
They offer fast and comprehensive support to help companies do business in Australia.
They tick all the boxes in managing your Australian legal, financial, and corporate governance requirements, so you can focus on expanding your business in this lucrative market.
The Australian regulatory and reporting landscape is complex and constantly changing. CoSec Consulting expertly navigate this for you, using our in-depth knowledge and vast experience to ensure your Australian expansion is seamless, compliant and successful. Our transparent and fixed fee pricing model is designed so you only pay for the services you need, and there are no unexpected charges.
CoSec has successfully managed the initial and ongoing Australian expansions for over 200 clients, from startups to large multinationals, from a broad range of countries and industry sectors.
Core services : They offer a full suite of incorporation and compliance services to support foreign companies to expand successfully into the Australian market.
Company Incorporation: They can expertly and efficiently prepare and lodge all documents required to establish your company.
Resident Director & Company Officer Services: CoSec will appoint an experienced and Australian Resident Director, Company Secretary and Resident Public Officer to expertly manage your compliance, legislative and regulatory requirements.
Registered & Virtual Office Services: CoSec can serve as your Australian registered office, with a range of registered and virtual office services to you to run your Australian operation as if it was just next door.
Outsourced CFO Services: CoSec offers comprehensive CFO services to companies and subsidiaries that have not yet enlisted a full-time financial officer to manage all the accounting and tax requirements of your Australian company.
---
Website: CoSec Corporate Services