New members
Welcome to our new Corporate Member: Deakin Centre for AI and the Future of Business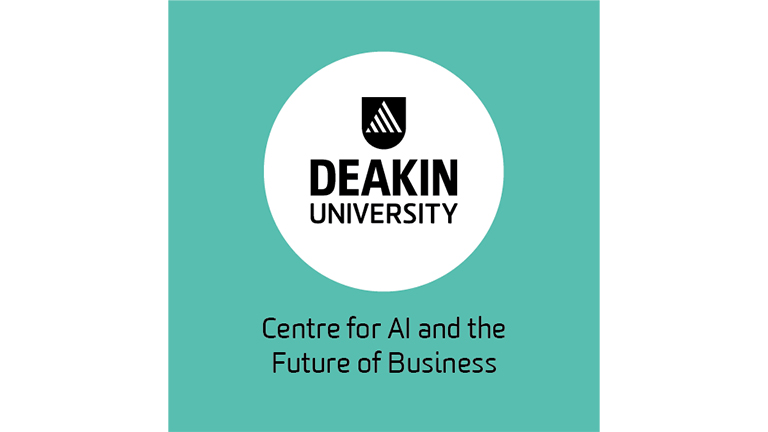 Centre for AI and the Future of Business at Deakin catalyzes new ideas, insights and collaborations to leverage AI and analytics to reduce inequality.
The Centre for Artificial Intelligence (AI) and the Future of Business at Deakin is a multidisciplinary leading centre of excellence, connecting industry, academia and government with a focus on how AI technologies can reduce inequalities. It aims to inspire business leaders, practitioners and policymakers with insights and frameworks to rise to the challenges created by artificial intelligence technologies and leverage AI more effectively.
Deakin University is an internationally recognised university for over 45 years. It aims to be a catalyst for positive change for the individuals and the communities it serves.
Deakin University is reaching the top 1% of universities worldwide, which highlights Deakin's world-class facilities, research and teaching, as well as employability, innovation and inclusion. Deakin is also Victoria's number one university for educational experience and has 100% excellence in research in Australia.
Deakin University is a progressive university with over 60,000 students from Australia and around the world. Deakin offers a personalised experience enhanced by world-class programs and innovative digital engagement. Advancements in technology, ground-breaking research outcomes, and course delivery methods have put Deakin University at the forefront of higher education.
Research at Deakin University is guided by five impact themes:
Advancing society and culture; the research helps strengthen society, culture, and the economy through creative, contemporary, and intercultural approaches to education, the arts, and business.
Building safe and secure communities; from strengthening community resilience to the development of cutting-edge cyber security, cross-disciplinary research builds ethical and innovative solutions to global security problems.
Improving health and well-being
Enabling a sustainable world; protecting and managing land, air, and marine ecosystems; using innovative resource management technologies; and supporting the transition to sustainable energy solutions.
Designing smarter technologies; developing practical technology with ethical foundations to support a sustainable, progressive society.
---
Website: Deakin University