New members
Welcome to our new Start-Up member: EasyMile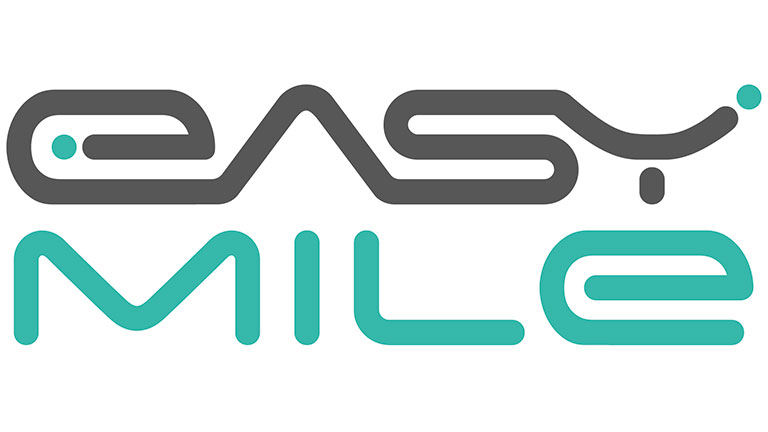 EasyMile is a pioneer in autonomous vehicle technology and smart mobility solutions.
We welcome EasyMile as our new Start-up member!
EasyMile is a fast-growing company which develops softwares to automate transportation platforms without the need for dedicated infrastructure. EasyMile's cutting-edge technology is revolutionizing passenger and goods transportation, offering completely new mobility options. It has already deployed over 230 driverless projects in 26 countries and travelled over 600,000 km. Clients include the world's largest transport operators, city authorities, airports, corporations, business parks, and universities.
EasyMile's best known product is the EZ10 driverless electric shuttle, providing first and last mile transportation on private sites or public roads. It offers a powerful fleet management and supervision system, one of the first to be deployed with real world autonomous vehicles. It is also jointly developing with TLD, the TractEasy, a driverless tow truck solution for round-the-clock ground transportation of goods on industrial sites and logistics centers. EasyMile integrates its software in numerous other vehicle platforms.
Founded in 2014, EasyMile has a global presence with headquarters in Toulouse (France) and regional offices in Denver (USA), Berlin (Germany), Adelaide (Australia) and Singapore. The Company employs over 180 highly-skilled and passionate employees specializing in robotics, computer vision and vehicle dynamics.
Besides the two founders, CEO Gilbert Gagnaire & Board Member Philippe Ligier, EasyMile benefits from the backing of minority shareholders and strategic partners, Alstom, Continental and Bpifrance. Greg Giraud, managing director of the company in Australia and New Zealand, has also recently deployed a driverless bus trial in the City of Playford, SA.
We congratulate EasyMile for this important milestone and wish them success!
---
Website: www.easymile.com
Facebook Page: https://www.facebook.com/EasyMile/
LinkedIn Profile: https://www.linkedin.com/company/easymile/
Driverless bus trial news: https://www.playford.sa.gov.au/development/next-great-city/driverless-bus-trial