New members
Welcome to our new Start-up Member: LA FERVANCE SKINCARE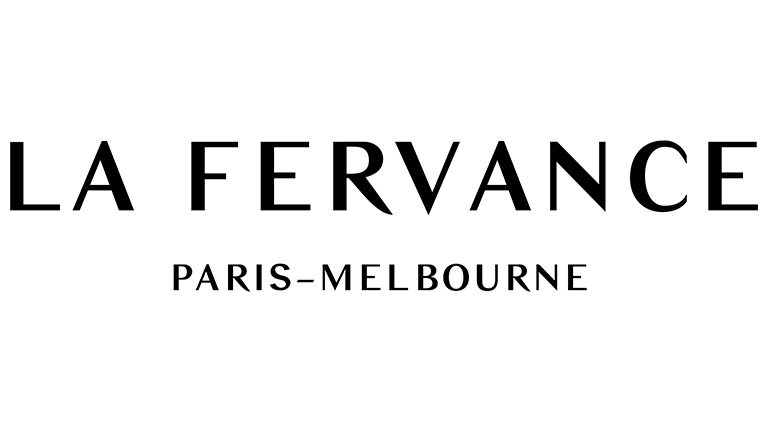 LA FERVANCE is 100% Natural, Made In France and Fusionistique Skincare.
LA FERVANCE SKINCARE is an independent original and authentic Australian-French company experts in sustainable luxury beauty.
The company was founded by Melbourne born, Melissa Obeid and her husband Jamie Arnold, in an association with the French cosmetic scientists and the laboratories from the world-renowned Cosmetic Valley.
Offering a new philosophy in luxury beauty, the product efficacy, sensorial, safety, rigorous procedures and regulatory compliance are top priorities.
The company is committed to its social impact and commitment with:
sustainability sourced natural ingredients; the ingredients in every LA FERVANCE product are traceable and of 100% natural origins, and all ingredients are sustainably-sourced, primarily from Australia and France and are COSMOS-certified for sustainability.
recyclable packaging; all LA FERVANCE packaging is 100% recyclable and COSMOS-certified and incorporate recycled & FSC materials.
a social responsibility; LA FERVANCE uses European made glass packaging wherever possible and is deeply committed to reducing the amount of plastic found in waterways, hence avoid plastic packaging and cellophane product wrapping.
fair wages and fair work; made in France, LA FERVANCE abides by European laws govern health and safety and work closely with their suppliers to ensure they do as well.
a minimum waste; along with their own commitments to protecting environment, LA FERVANCE does and will continue to work only with suppliers who operate in a sustainable, ethical and environmentally safe way.
---
Website: LA FERVANCE SKINCARE