FACCI is delighted to invite you to its 2020 Federal Annual General Meeting!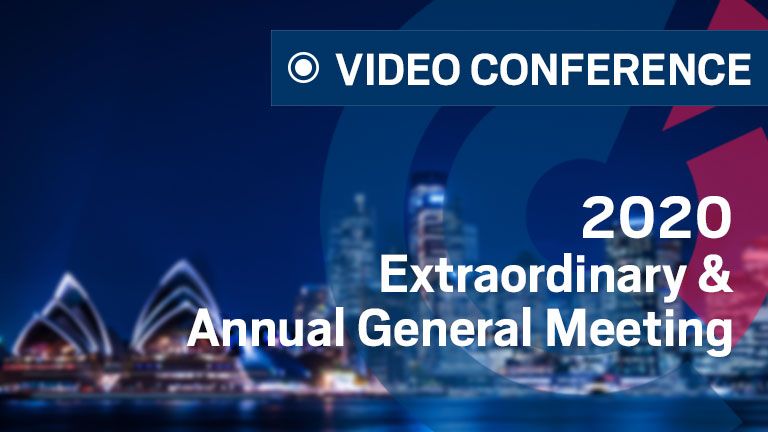 Dear Members and Friends,

Extraordinary General Meeting
We advise you that an Extraordinary General Meeting (EGM) of the French-Australian Chamber of Commerce & Industry (FACCI) will be held onThursday, 7 May 2020 at 5.45pm by videoconference.

The following special resolution will be proposed at the EGM:

That Clause 6.2 of FACCI's Constitution be amended as follows:

"6.2 Mode of meeting
A general meeting, other than an annual general meeting, may, if the Board determines either generally or in any specified case, be held by telephone, or other instantaneous means of conferring for the dispatch of business (or by any combination of those means) which allows each Member (or Member's representative, proxy or attorney) to hear and be heard by each other person at the meeting, and a person entitled to be present at the meeting who can so hear and be heard is present at the meeting."


Annual General Meeting
Subject to members passing the above special resolution at the EGM, the 2020 Federal Annual General Meeting (AGM) of the French-Australian Chamber of Commerce & Industry will then be held on Thursday, 7 May 2020 at 6.00pm by video conference.
The above approach to this year's meeting enables the Chamber to play our part in the social distancing that is vital as we work together to slow down the spread of the coronavirus (Covid-19). Every effort will be made to ensure that a virtual AGM runs smoothly for our members. However, if any technology issues do arise, a recording or a transcript of the meeting will be available on our website.
The opportunity to ask questions will still be available. Naturally questions can be submitted in advance and should be addressed to me as the EGM and AGM Chair.
Members are encouraged to vote by proxy and choose me.
You will find attached:
Yours sincerely
Jérôme Fournand
FACCI General Manager
---
The AGM is FREE for FACCI Members and is $40 for non-members.
The ticket price also includes the 2020 NSW Annual General Meeting held from 5pm to 5.45pm on Thursday 7 May.