FACCI is happy to introduce you to its first ever online pastry class to celebrate Bastille Day in French style.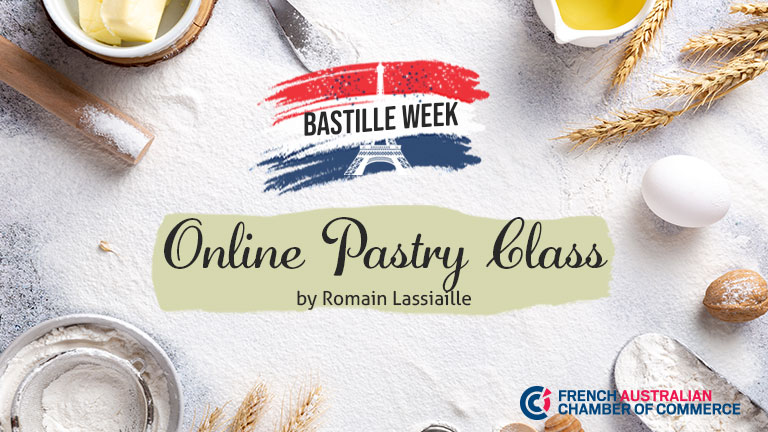 To celebrate Bastille Day together from home, we invite you to connect and share a pastry moment with beloved ones with chef Romain Lassialle.
Join the live experience and enjoy the exclusive opportunity to be live with the chef and realise his signature recipe "pistachio and olive oil macarons" with him.
He will share his most famous recipe : pistachio and olive oil macarons.
Romain Lassiaille will demonstrate pastry art and techniques. He will share some of his personal tricks in creating magical traditional French macarons.
This online class is proudly sponsored by our member Le Creuset, who will offer a pastry set to one of the lucky participants during the live (winner will be drawn in live by the Chef).
How does it work?
Step 1: Register and book your ticket
Step 2: Make sure you have all the ingredients of the list ready and measured before the start (list will be released soon)
Step 3: You will receive a Zoom link to connect, 30 minutes prior to the start of the pastry class to join.
Feel free to turn your camera to share with the chef and the other participants!
About the chef:
Hailing from France, Romain Lassiaille brings with him a wealth of culinary experience from around the world – from Paris to Peru! - having previously worked at numerous Michelin-star rated establishments around France such as The Four Season in Paris and Gstaad Palace in Switzerland.