FACCI is excited to present its annual Bastille Day Festivities which will be held online on Tuesday 14 July 2020.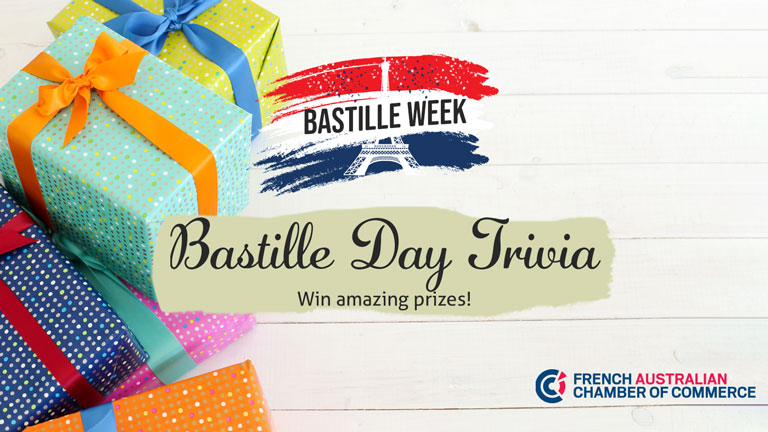 Get the opportunity to test your knowledge of French-Australian History and win some amazing prizes with our Bastille Day Trivia Quiz!
Join our festive program and enjoy this unique experience by participating in a fun and interactive online quiz.
10 gift boxes will be won by some lucky members, if they succeed to answer some questions about French Australian history. The winners will be drawn among the best answers and win a gift box full of surprises.
The lucky ones will be announced at 1pm on Tuesday 14 July. It's time to show what you know!
The gift box will contain surprises from our sponsors: Pierre Fabre, L'Occitane, Le Creuset, Franck Provost, Don de l'amour, Fleur de Flo and Simone Perele!
* this game is exclusively reserved for NSW members. All participants outside FACCI and out of NSW will be disregarded.
How does it work?
Step 1: Click here to complete the Trivia Quiz online
Step 2: D-Day! On Tuesday 14 July at 1pm, winners will be announced on Instagram live.
Step 3: Winners will collect their gift boxes at FACCI's office in Sydney and enjoy this unique experience!
If you have any problem registering, please contact nsw(@)facci.com.au
The whole FACCI team is looking forward to sharing this moment with you and thanks its sponsors for their generosity.