Join us for our annual Bastille Day Champagne Breakfast in Sydney!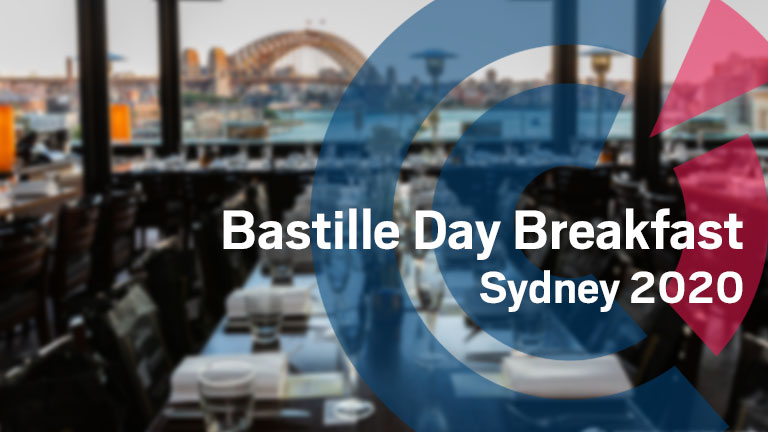 The French-Australian Chamber of Commerce & Industry NSW Chapter is delighted to invite you to its 2020 Bastille Day Champagne Breakfast.
This year, come and celebrate the French National Day on Tuesday 14 July 2020 and enjoy a sumptuous gourmet breakfast with French Champagne, as well as a variety of entertainments.
The Bastille Day Champagne Breakfast is an annual rendez-vous for the French-Australian business community. This high-end event brings together our members and friends to celebrate the long-lasting French-Australian friendship.
Guests enjoy a sumptuous gourmet French breakfast with champagne kindly provided by our sponsor Pernod Ricard. The Bastille Day Champagne Breakfast is a fantastic opportunity to reach a high-profile audience and celebrate the French-Australian privileged relationship in style.
Vive l'Australie, Vive la France!