We are pleased to invite you to our NSW Café Croissant Catch-Up Special How to switch to a career in the renewable energy industry?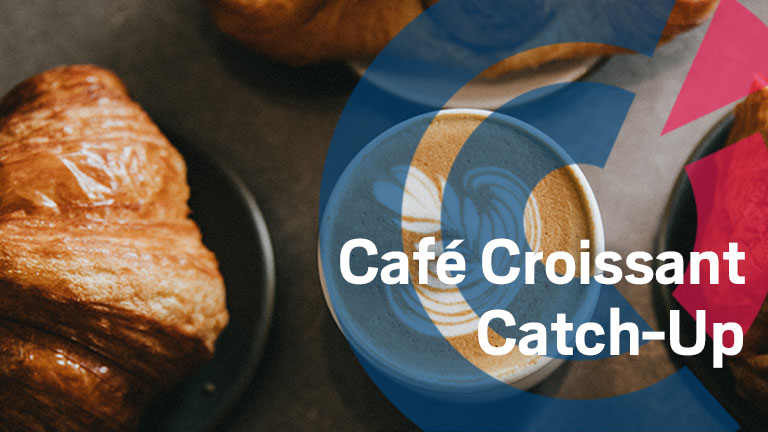 The French-Australian Chamber of Commerce and Industry is pleased to present its Café Croissant Catch-up focusing on the Renewable Energy industry, on Tuesday 22 June, from 7.45am until 9.45am.
Please come and join our 3 speakers for a discussion focused on your career in the renewable energy industry:
Thomas Padovani, Business Development Manager at Enel Green Power will give tips on how to succeed in your transition to renewables. Enel Green Power is playing a fundamental role in the energy transition, as it is one of the world's leading renewable energy companies.
Liz Floyd, Senior recruitment Manager at Anávo will talk about the relevant skills and profiles recruiters are looking for and job opportunities in the industry.
Robert Ogden, Director Energy & Natural Resources at Societe Generale will talk about professional opportunities in the financial space for those who are keen to take up the challenges arising from the ecological transformation.
Let's embrace the changes together, let's stay connected, let's Café Croissant catch-up!

What is Café Croissant catch-up?
These coffee catch-ups are a great opportunity for our members and the business community to stay connected and meet regularly to talk about their challenges, innovative ideas and the best practices to navigate their businesses through these exceptional times.
NB: Please note that this event is limited to 1 representative per company.
This event is proudly sponsored by Anávo, a global boutique recruitment consultancy, providing a single destination for those looking to work and employ within the clean energy, environment & sustainability industries.
A sub-brand of Polyglot Group, Anávo was created to empower businesses and talents to drive the decarbonising change that our Planet so desperately needs.