FACCI NSW is delighted to invite you to attend its Café Croissant Catch-Up Special SMEs & Startup Founders!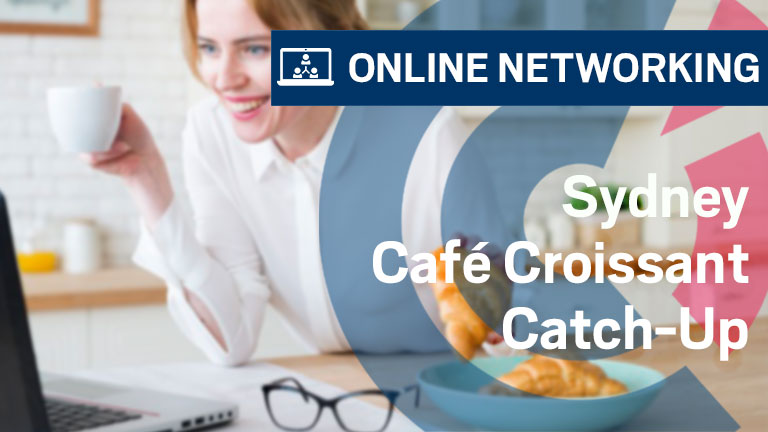 The French-Australian Chamber of Commerce and Industry is pleased to present its next "NSW Café Croissant Catch-Up Special SMEs & Startup Founders" on Friday 29 May, from 10am until 11am.

For this session of the NSW Café Croissant Catch-Ups, we invite our members and friends to discuss the current opportunities and challenges faced by the small companies and startups in these unprecedented times.

The discussion will be moderated by Leo Denes, Founder of Australiance and leader of FACCI's New Technology Committee.

We will reflect on the actions we had to take as business leaders to protect our companies of this crisis as well as discuss how we can assist each other and finally if there are opportunities for our community created by this crisis in Australia.

Our aim is that you leave this discussion with 1 less problem, 1 new business opportunity and a greater network.

Let's embrace the changes together, let's stay connected, let's Café Croissant catch-up!

What is Café Croissant catch-up?
These virtual coffee catch-ups are a great opportunity for our members and the wider business community to stay connected and meet regularly to talk about their challenges, innovative ideas and the best practices to navigate their businesses through these exceptional times.
---
The session will run for 1 hour, in small group and around a specific industry sector.
This event is free for all our members and has a limited number of e-participants.