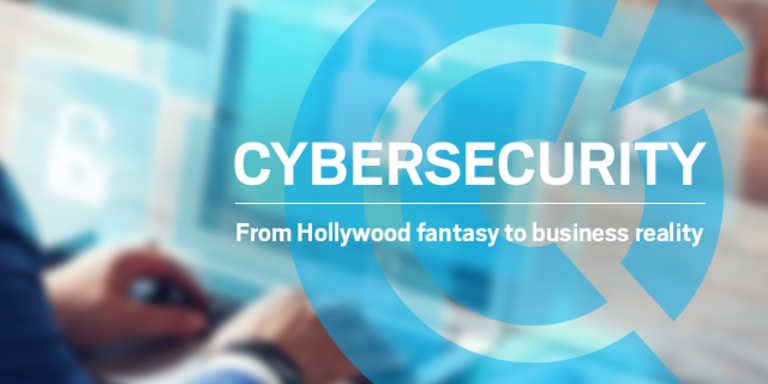 Cybersecurity risk has been universally acknowledged as one of the key issues facing businesses and corporations of all sizes, with annual global spend on cyber-security products and services extending into the tens of billions and continuing on an upward trajectory. The French-Australian Chamber of Commerce is pleased to invite you to attend a presentation by an esteemed panel that will address the trends and challenges in this area from legal, consulting, technological and financial perspectives.
TIME & DATE
Tuesday 14 August 2018
5:30pm – 7:30pm
LOCATION
EY
Level 35, 200 George Street
Sydney, NSW 2000
Ticket details for members:
Patron: 4 Free tickets
Corporate: 2 Free tickets
Individual / SME / Start Up: 1 Free ticket
Any additional tickets for members: $40
Ticket price for non-members: $70
---
SPEAKERS:
Christelle Santelli, Principal at Innovo Legal
Senior corporate and commercial lawyer with over 12 years' experience in Europe and Australia.
Founded Innovo Legal in 2016.
Areas of expertise:
- mergers & acquisitions / corporate and commercial (senior expertise for lean model);
- advisory, contractual negotiations and compliance in privacy and data protection / cybersecurity.
Extensive experience with cross-border matters, and with a range of sectors, including engineering, technology, financial services, real estate, agribusiness and healthcare.
Admitted to legal practice in Australia, France and Italy.
Presentation topic:
· Legal aspects: Christelle Santelli, lawyer at Innovo Legal: from dataprotection to cybersecurity
Anonymous? Really? As a business, do you anonymise all data collected from individuals? As an individual, is "staying off the grid" the way forward? The EU data protection regulation (GDPR) and the Australian Privacy laws are pushing for a shift in the balance between businesses and individuals when it comes to data
Pierre Briand, Managing Director at Equiteq Australia & New Zealand
20+ years of Corporate Finance, Wealth management & Consulting experience
• Past work experiences include former Senior private banker at JP Morgan, director at Artemis group and worked for French billionaire François Pinault on M&A deals.
• Created an M&A boutique and delivered corporate advisory services to professional services firms in Europe
• Managing Partner of Equiteq Australia, Advisory and M&A boutique focused on the knowledge economy
• Registered Financial Analyst (European CFA), and GAICD
• Graduated of Business school of Troyes, Postgraduate degree in Corporate Finance (University of Normandy) Exec. MBA in Private Wealth Management (ESCP)
Presentation topic:
· Financial aspects, Pierre Briand Managing Partner Equiteq, from growing equity to realizing value
Wall street time? Cybersecurity is a hot topic with risks and opportunities for entrepreneurs and investors: Is greed good? Bubble or not bubble?
Richard Watson, Lead Partner APAC Cyber Security Risk Management at EY
Richard is the lead Partner in EY's APAC Cyber practice. He has spent the majority of his 25 year career in the professional services and IT sectors focused on Cyber Risk and Cyber Security.
Richard specialises in helping clients understand and protect themselves from the risk of cyber incidents. His areas of expertise include cyber risk assessment, technologies for monitoring and protecting against cyber attack, privacy regulations and managing cyber incident response.
Richard has worked in a number of industries, focusing on those that have significant intellectual property to protect, a significant risk of brand damage from a cyber incident or whose core operations see them dependent on the digital ecosystem.
Presentation topic:
· Implementation aspects: Richard Watson Partner at EY, from strategy to implementation
Livre free or die hard? All firms are becoming digital, what are the new business risks they are facing in this fast moving environment and how to address them?
Jeremy Hulse, General Manager Critical Infrastructure and Cybersecurity (CIC) - Thales Australia
Jeremy Hulse is the General Manager Critical Infrastructure and Cybersecurity (CIC) for Thales Australia. The CIC business unit is responsible for ensuring cybersecurity within Thales's own critical business line external projects as well as facilitating customers committed to implementing leading edge cybersecurity capability across their organisation.
Mr. Hulse has achieved notable success with a number of global organisations and has extensive Asia Pacific knowledge across a diverse cross-section of large defence, government , enterprise and telecommunication providers.
Prior to joining Thales Australia, Mr. Hulse worked with a range of organisations in various roles such as Vice President Asia Pacific for M86 Security, Asia Pacific Security services for Cisco, and Asia Pacific Director of Security Services for Oracle.
Presentation topic: Enemy of the State – Protecting against future threats
· Technological aspects: Jeremy Hulse, GM at Thales: from theory to practice.
Enemy of the state? Protecting against future threats: How to address with the technology the cybersecurity issues? A few example of projects and solutions in Australia and on global projects.