Join us at our first Femmes Leaders of the year, back by popular demand! Take the opportunity to develop your professional skillset and network.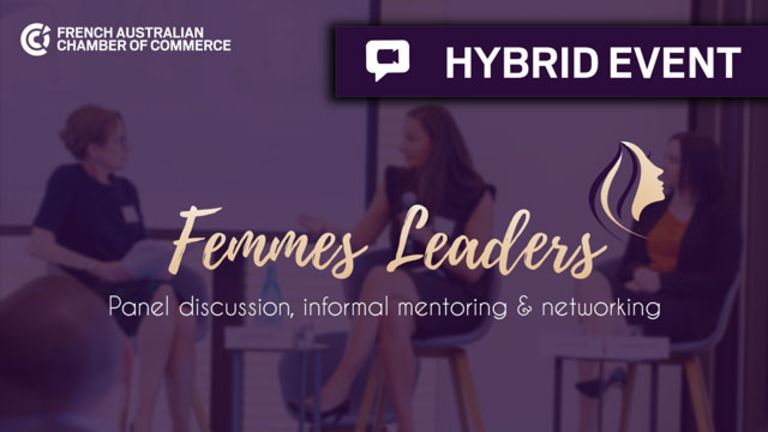 Get your agenda ready: Femmes Leaders is back this year in a brand new format!
The event will be happening in person in Sydney and will be broadcasted live for you to enjoy the event from wherever you are.
What's Femmes Leaders?
Femmes Leaders is a discussion led by a panel of three successful women sharing their experience and giving advices on various topics. While each nation has a unique set of measures in place to advance progress, France and Australia share a common goal of promoting gender equality. At the French-Australian Chamber of Commerce, we naturally support this vision and we recognise the value of female role models in accelerating change.
Our panellists include :
• Françoise Merit, Chief Financial Officer, Endeavour Energy
• Sarah Pavillard, Chief Executive Officer, Adroita
• Julie Mikhail, Managing Director, Engineering Business
For this special event, Gareth O'Reilly, Zone President and Managing Director at Pacific-Schneider Electric, will lead an in-depth, moderated panel discussion. Guests will learn more about how our speakers have reached senior roles in vastly different organisations and how women can proactively prepare themselves for the opportunities and challenges of executive positions.
Join us to celebrate the achievement of women in the business world!
Tune in for more information, and if you have any questions don't hesitate to contact manon.cabes@facci.com.au or call us on 02 9099 1320
NB: Please note that this event is limited to 3 representatives per company.