Join us in celebration at Sydney's only truly International Women's Day event!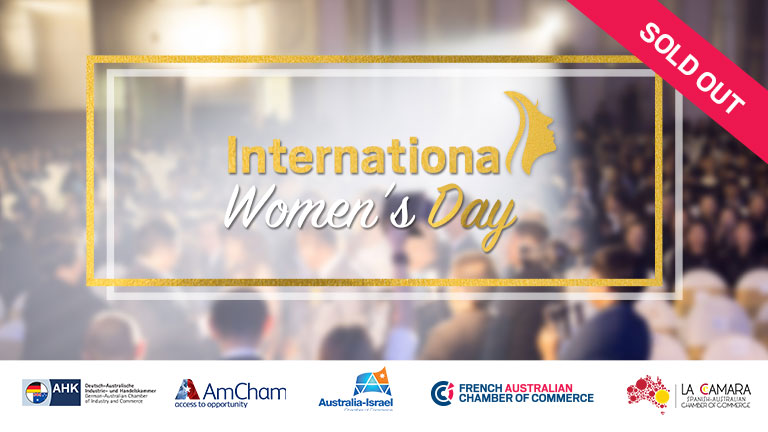 Enjoy a beautiful High Tea completed with sparkling wine and mimosas while you develop your network connections at the Combined Chambers International Women's Day event!
An inspiring list of guest speakers will reflect on their personal life lessons gained from their influential leaders, as well as discuss how they are using their own position of leadership to inspire and influence others.
Join us at Doltone House Jones Bay Wharf on Wednesday 11 March from 7:30am to 10:30am!
We will have the pleasure to receive the following speakers:
Karine Delvallée, CEO - BNP Paribas
Penny Locaso, CEO – BKindred
Alison Green, CEO - Pantera Press
Emma Dunch, CEO - Sydney Symphony Orchestra
Moderator – Alison Hernandez, Managing Director APAC - RiseSmart
Master of Ceremonies – Frank Ribuot, CEO - Randstad
---
Become a sponsor, book a table, bring a friend, and mingle with other business leaders for an enjoyable morning of reflections and worthwhile conversation.