This event gathering CEO and C-levels of major companies, is exclusively open to Patron Members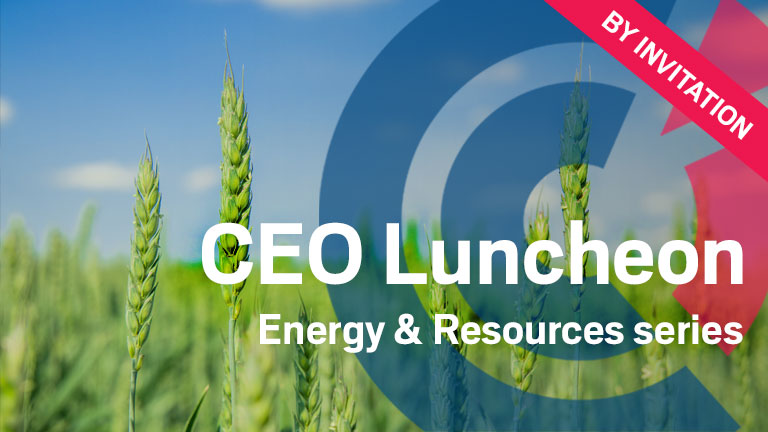 The French-Australian Chamber of Commerce and Industry Queensland Chapter is delighted to partner with Clayton Utz for its invitation-only CEO Boardroom luncheon focusing on the implications of a Net Zero (emissions) Australia.
Against the backdrop of the Paris Agreement, an increasing number of Australia's major trading partners already confirming policies and/or legislation to reach net-zero emissions by 2050, establishing carbon borders in some cases, Australia's Prime Minister has recently stated his intention to reach net-zero emissions "as soon as possible and preferably by 2050". Net-zero is becoming more and more real with each passing policy statement.
This discussion will be led by Dr Chris Greig, a co-author of the University of Princeton's Net-Zero America: Potential Pathways, Infrastructure and Impacts. Chris's experience offers us the opportunity to build directly on the research conducted at Princeton to understand the scale of the impact and both the social and economic implications. Since the report was published in December 2020, Chris and the Princeton team have provided extensive advice to various agencies and leaders in the new White House administration, Senate and House committees, US state governments, energy and industrial corporate boards, U.S. banks and global fund managers.
The economic imperative
The climate change and energy decarbonisation narrative is changing globally. While some countries have been champions, strong action has been largely absent, and ambitious intentions are yet to be backed up with the necessary resources, capabilities or action plans. Elsewhere, the climate and energy transition has long been mired in political bipartisanship.
There has also been a shift in how we mitigation targets have been expressed: from keeping global average temperature rise below 2oC, to well below 2oC, to pursue efforts to not exceed below 1.5oC. Now there is a growing momentum among nations, states, cities and corporations to anchor their ambition to net-zero emissions by around the middle of the century.
Among those committing to net-zero by 2050 are some of the world's largest energy and industrial companies. But also nations: a number of European, South American, and Asia-Pacific countries have also pledged the commitment to net-zero emissions by 2050. These include key Australian trading partners, the EU, Japan and South Korea. China, too has committed to net-zero by 2060. And most recently, US President Joe Biden has signalled a Net-Zero by 2050 commitment. This moves the debate from whether to how.
Few if any of these actors have a robust plan to get to net-zero emissions. How many have a real appreciation of the scale the impacts and the social and economic implications? We will leverage a ground-breaking new study by Princeton University Net-Zero America: Potential Pathways, Infrastructure and Impacts that brings unprecedented clarity and granularity to possible pathways to net zero emissions for the United States by mid-century. The Net-Zero America study has been described as:
"set[ting] an entirely new standard in this genre ... Everybody seriously interested in the crucial question of this country's energy-climate future – not least the new Biden-Harris administration – needs to understand the findings of this extraordinary study …" (John P. Holdren, former presidential Science Advisor and Director of the White House Office of Science and Technology Policy)
With pressure growing on the Australian government to commit to net-zero, how many of our team members, customers, shareholders and suppliers are asking how well-prepared we are and what the implications will be for natural landscapes, incumbent industries, infrastructure, investment flows, communities and consumers?