Practical and interactive workshop on your local labour market - Saturday 23 February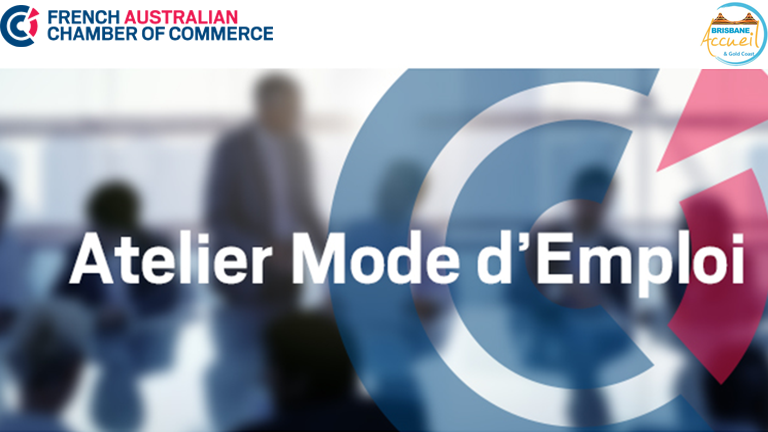 The French-Australian Chamber of Commerce Queensland Chapter, in partnership with Brisbane and Gold Coast Accueil, is delighted to invite you to a workshop to help you with your first steps into the Australian labour market. Held on Saturday 23 February, from 9am to 2pm, the event will be facilitated by Nick Pesch, National Director at Randstad and Elisabeth Noyel, Recruitment Consultant.
This will be an opportunity to deepen your knowledge of the local labour market (employment type, remuneration structure, basic legal requirements), the trending industries and the customs of the Australian workplace, which is key to successfully find employment. Practical and interactive, it will also focus on how to prepare for your job search including: the importance of defining professional goals and objectives; how to present your experience; length and structure of the resume; the Dos and Don'ts; your LinkedIn profile; and cover letter.
A light lunch will be provided by our host and Patron Member, Randstad.
Speakers
Legal notice: A list of attendees will be available for viewing to assist with networking. Please contact qld(@)facci.com.au if you do not want your name included on this list. The French-Australian Chamber of Commerce (FACCI) reserves the right to use any photograph taken at any event organised or co-branded by FACCI, without the expressed written permission of those included within the photograph. FACCI may use the photographs in marketing material and online publications including but not limited to: FACCI's website, FACCI's E-newsletters, FACCI's Facebook and LinkedIn pages. To ensure the privacy of individuals, images will not be identified using full names or personal identifying information. A person attending a FACCI event who does not wish to have their image recorded for distribution should make their wishes known in writing to FACCI Events and Office Coordinator by e-mailing qld(@)facci.com.au.
Our Partner