FACCI is delighted to present its second edition of "Raise your glass to conviviality", a wine tasting event.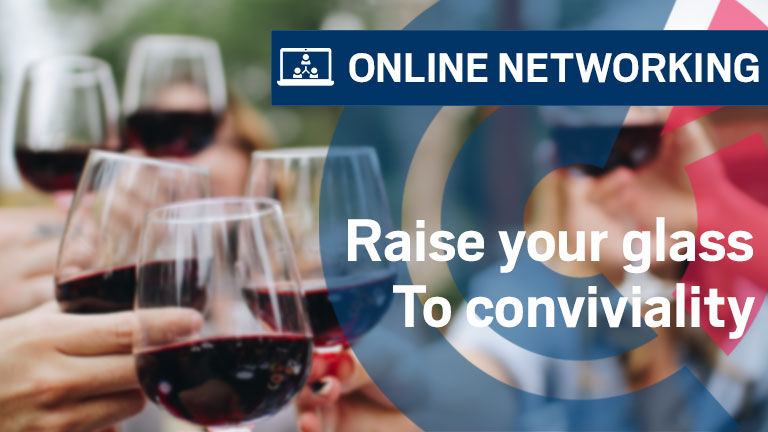 At FACCI, we embrace changes to our ways of working and connecting with each other by bringing to our community a brand new event named "Raise Your Glass". We have partnered with exclusive wine purveyors* to deliver exceptional wines to your door for a degustation session delivered by a sommelier.
Last month, we discovered wines from the picturesque French Languedoc region. For our second edition, we have invited Rosalie Biheng from Bottli, our knowledgeable French sommelier, and Léa Margetic, our wine ambassador fromM. Chapoutier for a comparison between wines from France and from Australia:
Guiding us through two tasting brackets (a white and a red), comparing specific grape varieties, Rosalie will highlight the differences between the French and Australian terroirs, thus exploring the way it translates into our glass.
In this session, you will be comparing:
Red - 2014 Saint-Joseph 'Les Granilites' Syrah VS Domaine Terlato & Chapoutier, Malakoff Vineyard, 2014 Shiraz.
White - 2017 Ardèche 'Grange de Mirabel' Viognier VS Landsborough Vineyard, (VIC) 2017 Viognier
Join us on Thursday 11 June at 5pm Perth time, 6:30pm Adelaide time and 7pm Sydney, Melbourne and Brisbane time.
Let's Raise your Glass to conviviality wherever you are - at work or at home!
---
What to expect at our "Raise Your Glass" networking event?
The session will run just over 1 hour, in small group. This event includes the delivery of your wine to your door, to open and enjoy during the session. We will start with a quick presentation of the selected wines by an expert sommelier, followed by an introduction to wine appreciation. The event will conclude with an opportunity for Q&A and networking with our attendees.
You can also BYO wines and benefit from the wine appreciation session & networking experience.
Important information:
*Sold & delivered by our licensed wine retailers Bottli & M. Chapoutier. To allow for delivery of wines, registrations must close on Wednesday 3 June (BYO option can register until Thursday 11 June)

You need to register to receive a link. On the day, we will send our e-attendees a zoom invitation 30 min prior to the event.