Join us at our next Femmes Leaders event, back by popular demand! Take the opportunity to develop your professional skillset and network.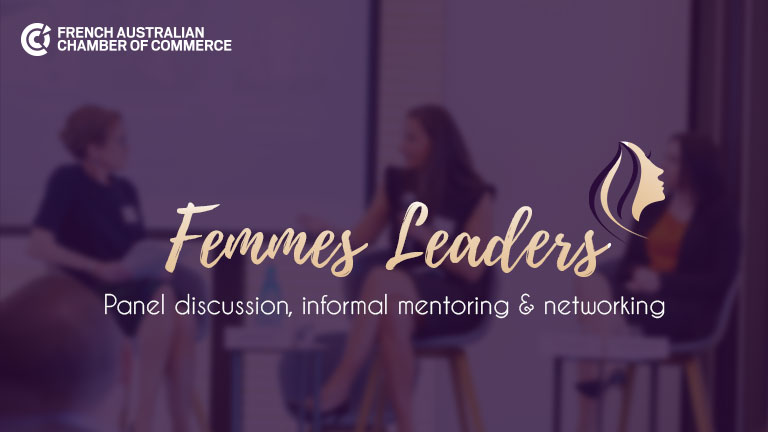 Welcome to Femmes Leaders!
Back by popular demand, the French-Australian Chamber of Commerce & Industry and Nova Group warmly invite you to attend the Femmes Leaders event on Thursday 29 April 2021, from 5:30pm to 7:30pm at Electra House.
The Femmes Leaders is designed for women aspiring to leadership roles, with the objective of providing access to a wide range of specific knowledge, building a solid foundation of leadership skills in readiness, to step up and lead when the opportunities arise.
Inspired by our Executives Women Series, Femmes Leaders reimagines the popular series for 2021 and will profile senior executive women in the French-Australian business community.
Our panelist includes :
• Sascha Meldrum, State Director, Liberal Party of Australia (SA Division)
• Donny Walford, Managing Director and Founder, Behind Closed Doors
• Rebecca Humble, Group Chief Strategy and Capability, Nova Group
For this special event, Megan Antcliff, Deputy Chief Executive, Department for Trade and Investment (Government of South Australia) will lead an in-depth, moderated panel discussion where guests will learn more about them, how they have reached senior roles in vastly different organisations and how women can proactively prepare themselves for the opportunities and challenges of executive positions.
Join us to celebrate the achievement of women in the business world!