Join Nora Hore and David Reynolds to gain insights on the 2020-2021 SA State Budget.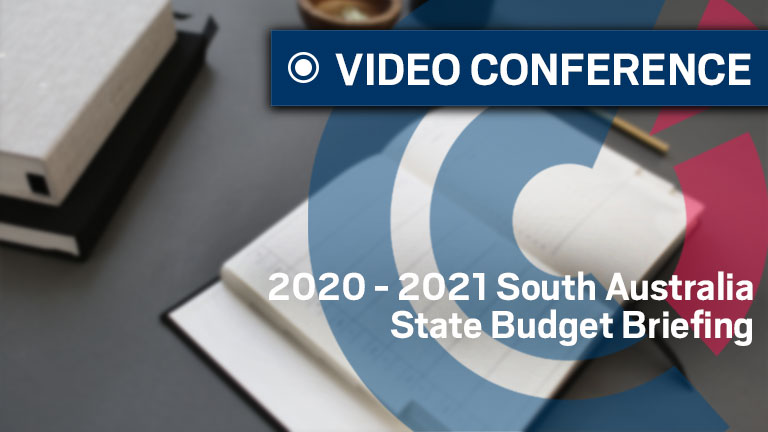 The French-Australian Chamber of Commerce & Industry is pleased to invite you to its next Business Briefing video conference dedicated to the 2020-2021 SA State Budget Briefing rescheduled to Thursday 11 February 2021 from 2 to 3PM(Adelaide Time).
On this occasion, we will have the pleasure of welcoming the following speakers for a discussion around the highlights of the State Budget released on 3 November 2020:
Nora Hore, Government and Health Sciences Leader - South Australia at EY,
David Reynolds, Chief Executive at the South Australian Department of Treasury and Finance, and
We look forward to welcoming you on online on Thursday 11 February 2021 at 2:00pm ACDT.