We are excited to be hosting our first 'Table for 6' networking dinner at Les Deux Coqs!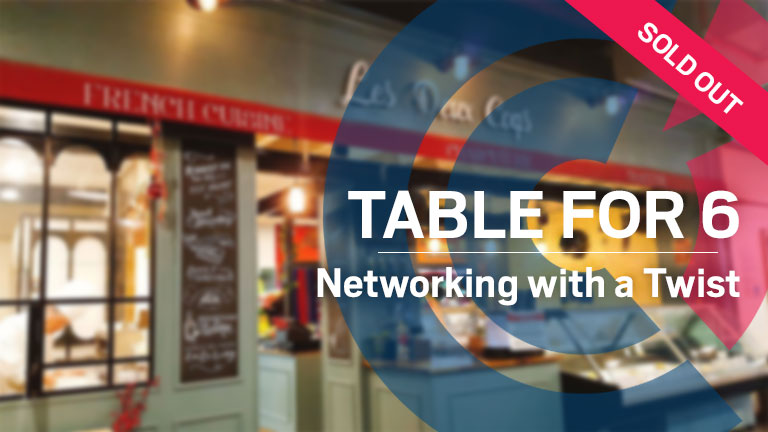 We are excited to inaugurate the first of our 'Table for 6' networking dinner series at Les Deux Coqs!
Networking with a twist: what is a Table for 6?
During the event, participants will be randomly allocated to tables of 6 people, and will enjoy a special menu, consisting of a main, a dessert and a glass of wine, prepared by our wonderful hosts. At dessert time, each guest will be switching tables to meet with 5 new people!
For this inaugural event, we will be exploring the cultural differences between French and Australian ways of working: what should you avoid doing when working with French colleagues? What makes your Australian work-mates tick? Share your anecdotes, there will be plenty to talk about!
This event is the perfect opportunity to maximise networking and make relevant new business contacts while enjoying classic French dishes in a comfortable and atmospheric dining setting.
Les Deux Coqs is originally a shop of French artisan smallgoods, cosily located in the Adelaide Central Market. The owners, Bastien & Katia, carefully prepare all handcrafted charcuterie, cured meats, confits, sausages and pâtisserie, as well as products like French butter and truffle cream to bring French flavours to South Australian palate.
Les Deux Coqs will be creating a unique menu especially for the occasion:
For the main, enjoy a scrumptious duck hachis parmentier accompanied by a fresh garden salad. For dessert, feast on the decadent homemade crème brûlée. Relax with a glass of red or white wine.
Please let us know at least 2 weeks prior to the event - by 5th February - if you have any special dietary requirements
---
This dinner will be held in front of the shop, Stall 2 Adelaide Central Market (Grote Street Entrance)
Please note:
Limited tickets available (no refunds)
Minimum of 20 people (Maximum 30), registrations close on 12th February
Due to the nature of this event, we kindly ask you to let us know if you can't make it as early as possible, to allow us to rearrange the tables accordingly to the number of attendees.