Ever wondered where the future of mobility is heading to, and where are we at today?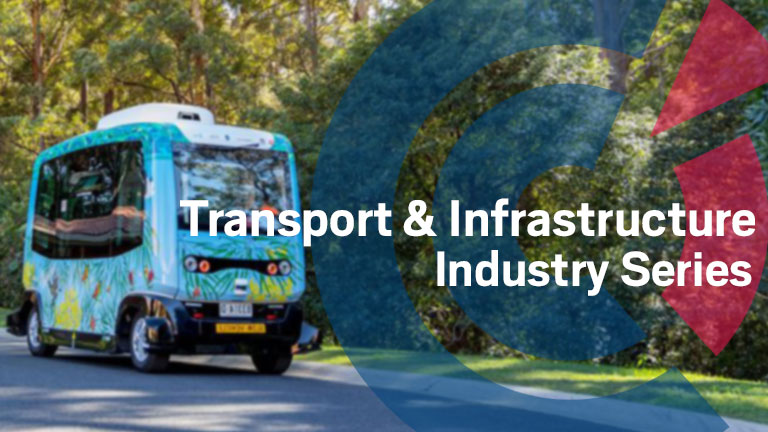 The French-Australian Chamber of Commerce and Industry SA Chapter invites you to join us to our Transport & Infrastructure Industry Series event dedicated to the Future of Mobility, featuring autonomous vehicles, on Wednesday 11 March 2020.
Smart mobility is originally born to address an increasing traffic congestion and its many other related consequences such as pollution, fatalities, and wasted time. Today, there is an ever growing list of the different forms that Smart Mobility solutions can take: vehicle sharing, public transportation, biking, and autonomous vehicles, which are developing fast locally with many trials on the go.
On this occasion, we'll focus on Autonomous Vehicles and we are delighted to have la crème de la crème as speakers: Tarnia Conti, E-mobility Business Unit Manager at Redarc Electronics, Ben Flink, Senior Manager Business Innovation at RAA Group, Greg Giraud, Managing Director for EasyMile Australia & NZ, David Le Breton, Head of New Mobility at Transdev Australasia, Tania Leiman, Associate Professor and Dean of Law, College of Business, Government and Law at Flinders University and Sue Wiblin, Head of Mobility of Keolis Downer.
The session will be moderated by Celine Youf, Business Innovation Manager at RAA, where she leads innovation programs on Mobility.
Guests will have the opportunity to see one of the latest driverless bus on display, thanks to our member and sponsor EasyMile who will be bringing the vehicule especially for this event.
A cocktail networking session will conclude the panel and Q&A discussion.
Thank you for joining us for this event dedicated to the challenges and possibilities that smart mobility produces.
---
We thank our supporters REDARC Electronics, RAA and EasyMile, who kindly sponsored this event.
Note that the event opens registrations at 5pm