FACCI is proudly introducing you to an exceptional networking event accompanied by French wines delivered to your door!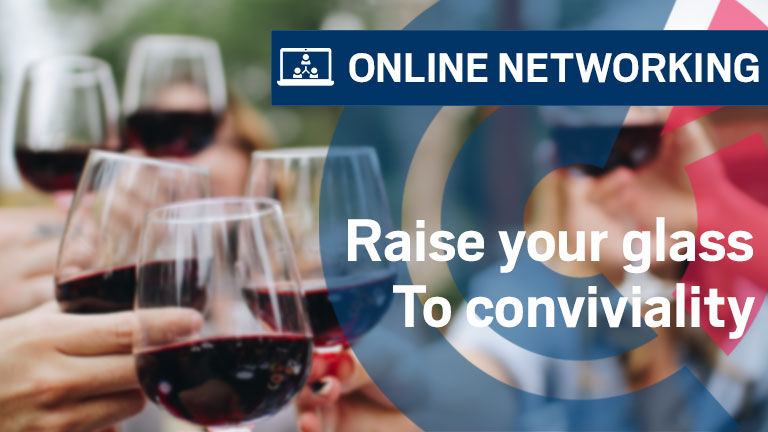 At FACCI, we embrace changes to our ways of working and connecting with each other by bringing to our community a brand new event named "Raise Your Glass".
We have partnered with exclusive wine purveyors to deliver exceptional wines to your door for a degustation session delivered by a sommelier.
Let's Raise your Glass to conviviality wherever you are - at work or at home!
For this first session, we have partnered with Bottli* and selected 2 wines from the famous French region Languedoc to choose from:
Red - 2016 Domaine Les Cascades, Cascade Rouge, Corbières, Mourvèdre Syrah Grenache Carignan, Organic

White - 2015 Domaine de l'Arjolle, Allegria, Côtes de Thongues, Muscat à petits grains, Terra Vitis
What to expect at our "Raise Your Glass" networking event?
The session will run just over 1 hour, in small group. This event includes the delivery of your wine to your door, to open and enjoy during the session. We will start with a quick presentation of the selected wines by an expert sommelier, followed by an introduction to wine appreciation. The event will conclude with an opportunity for Q&A and networking with our attendees.
You can also BYO wines and benefit from the wine appreciation session & networking experience.
Important information:
*Sold & delivered by Bottli. To allow for delivery of wines, registrations must close on Wednesday 22 April (BYO option can register until Thursday 30 April)

You need to register to receive a link. On the day, we will send our e-attendees a zoom invitation 30 min prior to the event.
Join us on Thursday 30 April at 6:30pm Adelaide time and 7pm Sydney, Melbourne and Brisbane time!

Discover the region: Languedoc-Roussillon
Languedoc, located in the South of France on the Mediterranean coast and part of the Occitanie, is a large and diverse wine region. Well known for high volume, easy drinking wines, it is also home to more than 30 premium AOC appellations.
From Nîmes on the east border to Collioure on the south/west border of the region, the Languedoc terroir is full of surprises. We will introduce to you some of the gems of this amazing region.
Did you know the "Langue d'oc" was the version of French spoken in the south of the country, and Languedoc referred to the part of France in which the "language of Oc" was spoken. "Oc" was the word for "yes" in this part of France.