Join us on the 4th of May to gain an insight into the emerging economic trends in Australia and Europe post-COVID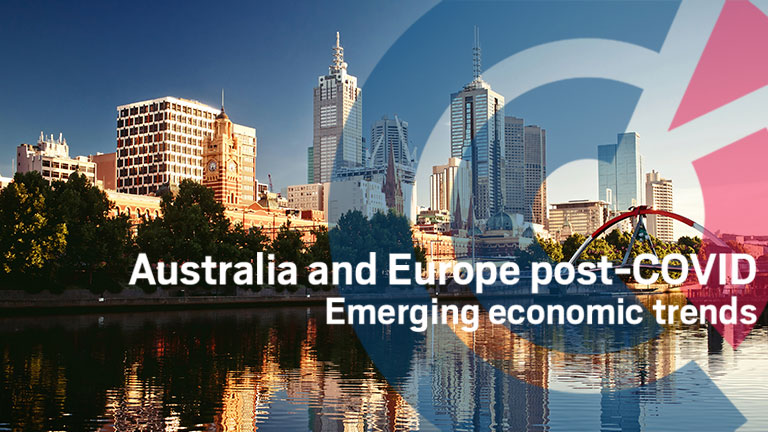 As we start to see promising signs marking the end of the COVID crisis, questions abound on the lasting economic impacts of this event. Questions are raised notably in Australia and Europe, such as: Will inflation re-emerge? Is public debt manageable? Is the golden age of free trade over? What impact will it have on Franco-Australian relations?
Antoine Chery, Head of the French Economic Service in Australia will address the topic on Tuesday 4th of May from 5:30pm to 8pm in The Commons QV offices (Melbourne CBD). This event will be a great opportunity to gain some more insight and receive answers to these questions. The night will start with a conference and will be followed by a Q&A session. An opportunity to network around nibbles and drinks will be offered by our two sponsors Port Cities and Omexom.
We look forward to seeing you there.