Join our next webinar on the impact of COVID-19 on the Eurozone!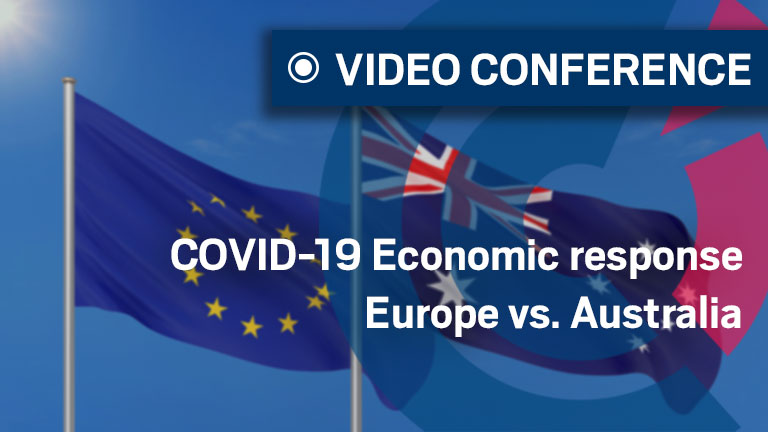 The French-Australian Chamber of Commerce & Industry invites you to attend its next webinar on COVID-19 Economic response: Europe vs. Australia on Thursday 25 June.

During this webinar, our speaker Richard Barwell, Head of Macro Research at BNP Paribas Asset Management, will discuss the following subjects:
Providing of a global perspective on the macro impact of the virus and the economic policy response;
Explanation of why Europe is struggling to respond, how the virus has exposed familiar fault-lines within the Eurozone; and
Discussion on what Europe needs to do to overcome this threat and describe progress to date.

The presentation will be followed by a Q&A session.

Join us on Thursday 25 June at 8am France time, 2pm Perth time, 3:30pm Adelaide time and 4pm Sydney, Melbourne and Brisbane time!

We will send our e-attendees a link to join the webinar 30 min prior to the event.