The French-Australian Chamber of Commerce & Industry is delighted to invite you to hear from 3 inspiring women at its first Femmes Leaders event.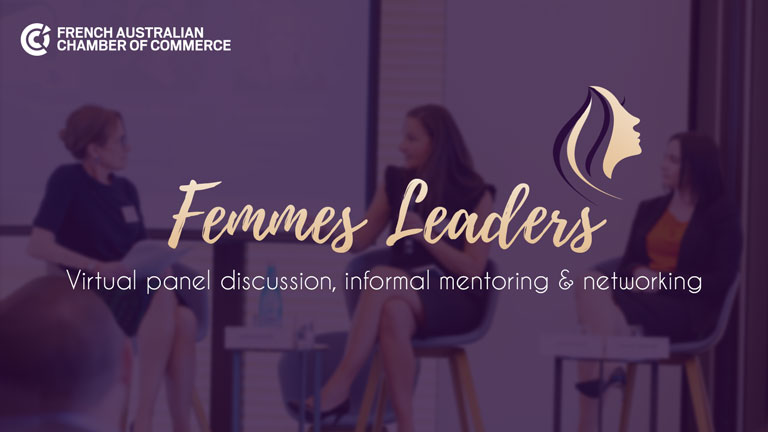 The French-Australian Chamber of Commerce & Industry is pleased to introduce you to its upcoming new event, Femmes Leaders, on Thursday 10 September.
Inspired by our Executives Women Series, Femmes Leaders reimagines the popular series in a virtual and interactive format. This first edition, and future sessions, will profile senior executive women in the French-Australian business community.
While each nation has a unique set of measures in place to advance progress, France and Australia share a common goal of promoting gender equality. At the French-Australian Chamber of Commerce, we naturally support this vision and we recognise the value of female role models in accelerating change.
Join our panel from 6pm (AEST) for an interesting discussion on leadership, management in a time of crisis, and the effect of the COVID-19 pandemic on women in the workforce.
The panel session will be followed by networking time via breakout rooms where attendees will have a chance to interact directly with the panellists and each other.
REPLAY AVAILABLE
Replay link: click here
Password: send request