Economic Outlook Briefing with Paul Bloxham, HSBC Chief Economist - Wednesday 6 February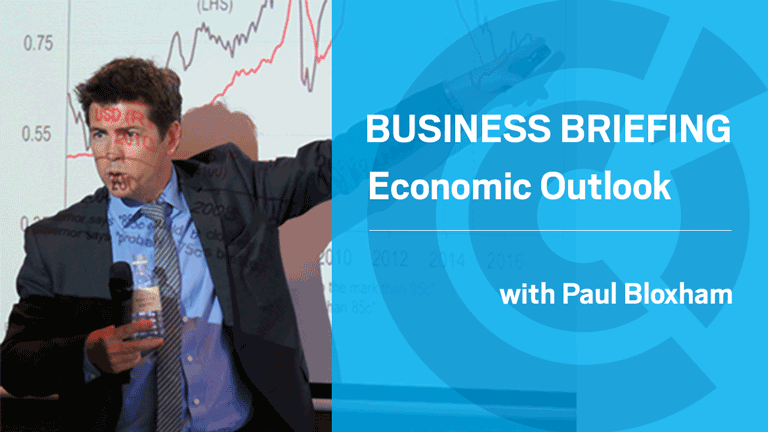 The French-Australian Chamber of Commerce and Industry is pleased to invite you to its 2019 Economic Outlook Briefing with Paul Bloxham, Chief Economist at HSBC Australia & New Zealand. This national event, sponsored by Patron member HSBC Australia, will be taking place across our 5 Chapters. In Perth, we look forward to welcoming you on Wednesday 6 February from 7am to 9am. The presentation will be preceded by a light buffet breakfast kindly offered by our host and Patron Member, EY.
Navigating an uncertain world
Australia's economy has performed well and is now in its 28th year of continuous GDP growth. But how long can it last? For the past couple of years, the local economy has had the support of a strong global wave of growth, but as the US fiscal stimulus wears off and trade tensions continue to fester, world growth is set to slow. Helpfully, Australia's fortunes are mostly tied to China's rising middle classes and their demand for energy, housing, infrastructure and high-quality food which supports commodity demand as well as services like education and tourism. But even China faces the test of rising trade protectionism. After riding a global wave of growth in recent years, 2019 may prove to be a more challenging global backdrop for Australia.
Locally, Australia is also navigating its own uncharted seas, as the housing market cools in the major cities, at the same time that jobs growth is strong and the unemployment is falling. Politics will also play a bigger role in 2019, with an election due in the first half. We remain generally upbeat about Australia's growth prospects, but the outlook is also quite uncertain, particularly given the global backdrop.
Our guest speaker
Paul Bloxham is HSBC's Chief Economist for Australia, New Zealand and Global Commodities. He is chief spokesperson for HSBC on forecasts and trends for the Australian and NZ economies and their interaction with global financial markets and international economies.
Prior to joining HSBC in 2010, Paul Bloxham spent 12 years as an economist within the Reserve Bank of Australia's Economic Analysis Department where he headed up the overseas economies and financial conditions sections, as well as working on domestic forecasting and prices. Paul is a regular commentator on local and international business television and a frequent contributor of opinion editorials to the Australian newspapers. Paul is also a member of the Australian National University's Shadow Reserve Bank Board and is and Adjunct Professor at Curtin University. He holds a Master's degree in public financial policy from the London School of Economics.
---
Tickets (incl. GST)
Patron Members: Free (first 4 tickets)
Corporate Members: Free (first 2 tickets)
SMEs/Start-Ups/Ind. Members: Free (1 ticket)
Members (additional ticket): $30
Early Bird Non-members (exp. 31/12): $45
Non-Members: $60
Dress code
Business attire
*Please contact us by Tuesday 29 January COB for any special dietary requirements.
Legal notice: A list of attendees will be available for viewing to assist with networking. Please contact wa(@)facci.com.au if you do not want your name included on this list. The French-Australian Chamber of Commerce (FACCI) reserves the right to use any photograph taken at any event organised or co-branded by FACCI, without the expressed written permission of those included within the photograph. FACCI may use the photographs in marketing material and online publications including but not limited to: FACCI's website, FACCI's E-newsletters, FACCI's Facebook and LinkedIn pages. To ensure the privacy of individuals, images will not be identified using full names or personal identifying information. A person attending a FACCI event who does not wish to have their image recorded for distribution should make their wishes known in writing to FACCI Events and Office Coordinator by e-mailing wa(@)facci.com.au.