The French-Australian Chamber of Commerce WA Chapter is pleased to invite you to its first Energy & Resources event of the year dedicated to Hydrogen.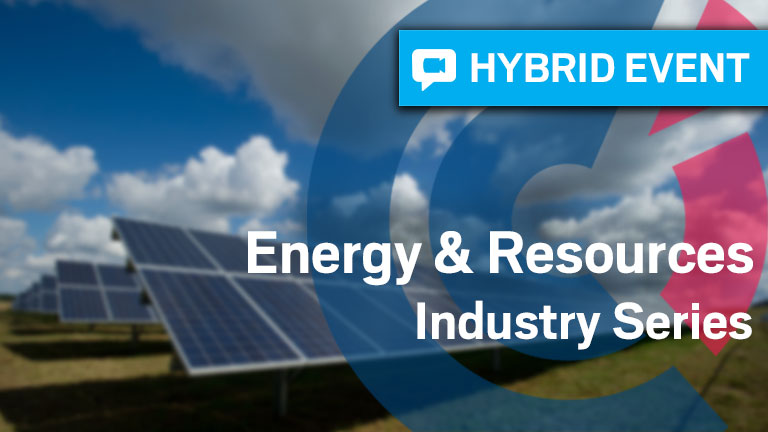 The French-Australian Chamber of Commerce WA Chapter is pleased to invite you to its first Energy & Resources event of the year dedicated to Hydrogen on Wednesday 3 March at Squire Patton Boggs.
With carbon emissions contributing to global warming and subsequent climate change, the world is turning its attention to finding alternative heating and energy systems, and renewable Hydrogen is high up on the list!
Is Hydrogen the fuel of the future?
As the simplest element in existence, Hydrogen can be produced as a gas or liquid, or made part of other materials and can be converted as fuel for transport or heating, a way to store electricity and be an important energy carrier, or a raw material in industrial processes. It is virtually non-polluting and can be used as a fuel for 'zero-emissions' vehicles, to heat homes and offices, to produce electricity, and to fuel aircraft.It will reduce reliance on imported energy sources such as oil. But, before hydrogen can play a bigger energy role and become a widely used alternative to gasoline, many new facilities and systems must be built.
Is Australia Hydrogen ready?
Once converted into liquid or another suitable material, Hydrogen can be transported. It becomes another raw material tradable commodity for Australia. Scientific and government reports have highlighted that global demand for hydrogen exported from Australia could be over three million tonnes each year by 2040, which could be worth up to $10 billion each year to the economy by that time. The potential of Hydrogen for Australia is enormous and its cultural change among field operations internal workforce and contractors must be implemented and local content created.
Can we capitalise on existing international technical expertise?
In France, 900,000 tons of hydrogen are produced annually to meet the needs of the industry. The French hydrogen sector caters for transport, building and Industry sectors. In September 2020, France launched its €7B clean hydrogen plan with early focus on industrial emissions expecting to make the France of tomorrow "the champion of carbon-free hydrogen." This national strategy will also see its investment in clean hydrogen infrastructure and research by 2030, including the strategy research and development in hydrogen technologies to help broaden the pool of use cases for carbon-free hydrogen. This also includes the use of hydrogen in power generation, steel production, transportation, and gas networks. France plans to cut its carbon emissions by more than 6 million tonnes by the end of the decade, which is the equivalent of all of Paris' annual emissions.
Come and join our panelists from 5pm (Perth time). Note that the event will also be available interstate and overseas in streaming.
Andre Winarto, Global Energy Knowledge Leader at EY.
Paul Buch, Australian Market Leader - Power and Lucile Bourguet, Decarbonisation Studies Lead, at GHD.
Fernando Alves, Head of Industry Department, French Embassy Trade Commission AU & NZ (Business France).
The presentations will be followed by a Q&A session.