Lost with all the changes in Taxes? Having trouble keeping track of all the new immigration policies?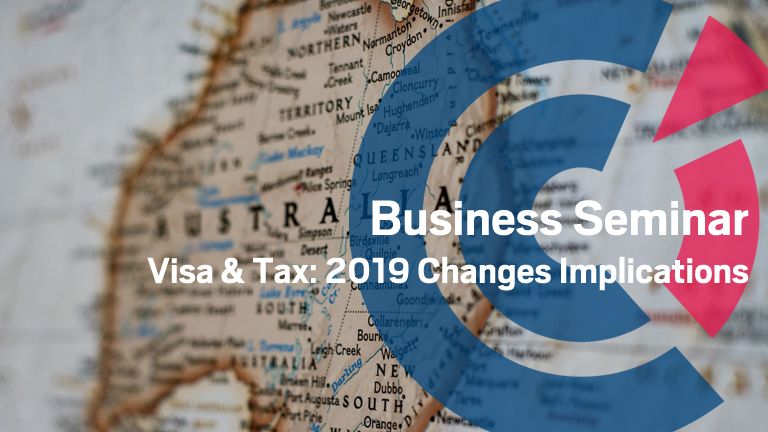 Whether you are hiring employees from overseas, hoping to move to Australia for work, or considering living abroad, knowledge of taxes, immigration and visas is critical to your success. Being able to understand the rules and regulations as well as the impact of any modifications is essential. For these reasons, the French-Australian Chamber of Commerce and Industry WA Chapter has decided to organise a business seminar covering these specific topics, on Thursday 29 August from 5:30pm onward at EY.
Alexandra FARNY, certified public accountant and registered migration agent at AXYN Solutions, will focused on the employer visa options (training visa, TSS visa, permanent residency) & latest updates.
Helene RODARI, Registered Migration Agent and a member of the Migration Institute of Australia will give you an overview of all the recent and upcoming changes regarding Visas.
Nicole LOW and Bryan McFADZEAN, senior managers at EY will introduce the commercial realities and the challenges dealing with employer sponsored visa program, in particular the Temporary Skill Shortage (TSS) visa subclass 482. She will also discuss the high level update regarding the Single Touch Payroll reporting obligations for employers with foreign employees on shadow payroll arrangements which are applicable from 1 July 2019
This seminar will prove useful to any individual or business needing to keep up with the changes in Tax and Immigration. Please join us on Thursday 29 August from 5:30pm onward at EY for this seminar.
Don't forget to register!
For any inquiry, please contact wa(@)facci.com.au
Speakers