Brian Lorigan
Brian Lorigan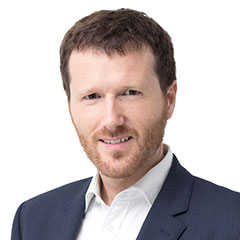 Chair, European Representative Economies in Queensland Alliance (EUREQA)
Industry Fellow, Lecturer and Course Coordinator, University of Queensland
Founding Business Mentor, Lord Mayor's Multicultural Business Roundtable
Director, Euroz Group
Brian holds deep experience in both the start-up and capital works and infrastructure sectors, where he has previously been part of founder teams, and more recently, focusing on strategy implementation. He brings his knowledge of operations design, risk and opportunity management, macro-economic policy-settings, and process improvement initiatives to the challenges these companies face. He has held general management and advisory roles at Queensland's three integrated LNG projects, and consulted on projects across Australia and Europe, where he built a track record of delivery internationally. In doing so, he has led projects ranging from multi $100m infrastructure subprojects, $1m change projects in cross-border organisations, to tactical consulting assignments.
Brian is currently a director at Euroz Group, an advisory company, and sits on the Brisbane Lord Mayor's Multicultural Business Roundtable. He also lectures at MBA, post-graduate and under-graduate levels in Operations Design and in Business Process Management (BPM) at the University of Queensland's business school, where he runs these courses. Since 2015, Brian formally mentors early and scale-stage company leaders, and for 9 years, was President of the French-Australian Chamber of Commerce and Industry in Queensland, punctuated by a stint as Federal President. His past external roles include lead MIS lecturer on ESCP Europe's MBA in London, and Chairman of the Lansdowne Club in Queensland. Having grown up in a musical family, Brian is a supporter of the classical arts, and is keen to see ever-greater linkages between excellent art companies across international borders, and between the arts and the commercial sector.
Brian has been awarded a Master of Arts and Moderated Bachelor of Arts in Economics from Trinity College Dublin, a European Master in Management from EAP Oxford, a Diplom Kaufman from the Berlin Senate, and a Diplôme des Grandes Ecoles de Commerce from ESCP Europe in Paris.
Time working and studying internationally has helped Brian build a working knowledge of French, German, Spanish and Italian, alongside his native Irish (Gaelic) and English, and, having set down roots in Brisbane, is steadily improving his 'Stralian.