SYDNEY Event report • General Assembly
NSW & FEDERAL | 2021 Annual General Meetings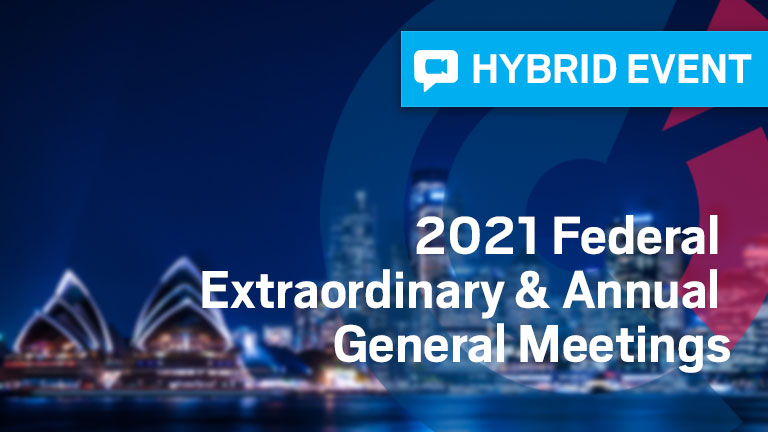 Thank you to all the participants who attended our 2021 Annual General Meetings to hear our NSW Chapter and Federal 2020 activities.
Last night the NSW and Federal Annual General Meetings took place at the French Consulate in Sydney. It was the opportunity to present the Chamber's activities and financial results from 2020 and set out our focus for 2021 and beyond.
Congratulations to our incoming Councillors Gaspard Bidot, Infrastructure Lead Advisory at PwC and Emeric Dequidt, Water tender & Project solutions Manager at Veolia Australia & New Zealand who are joining our remaining team:
Bénédicte Colin (Federal President - CDPQ)
Philippe Vincent (NSW FACCI President - Menard Oceania),
Jean-Christophe Alessandrini (Thales),
Pierre Briand (SCD Advisory),
Jean Conrié (Le Creuset)
Karine Delvallée (BNP Paribas)
Léo Denes (Australiance)
Hervé Fievet (Somnomed)
Arthur Freudiger (Charles Kendall Australia)
Marie Gittard (Councillor)
Mike Green (Atos)
Laurent-Emmanuel Saffre (Pierre Fabre Group)
Thierry Try (Euler Hermes)
Mathieu Van Hieu (Acidgreen)
Frédéric Venière (MT Partners)
Alison Woolsey (Clayton Utz)
Farewell and best wishes to our outgoing Councillor: Xavier Heyman, Global Mobility Manager at PwC who served on our Council in 2020.
Another special thanks to Anne Boillon, Consul-General of France and our host for the night. Also thank you to Mademoiselle Chocolat for her delicious sweet treats.
Finally, congratulations to Marie Gittard, Jean-Francois Meli and Christine Caseris for their incredible support to the Chamber and their well deserved Honorary Life Membership.