Companies news Tourisme - Loisir - Culture
Yarmila Alfonzetti named Chief Executive at Queensland Symphony Orchestra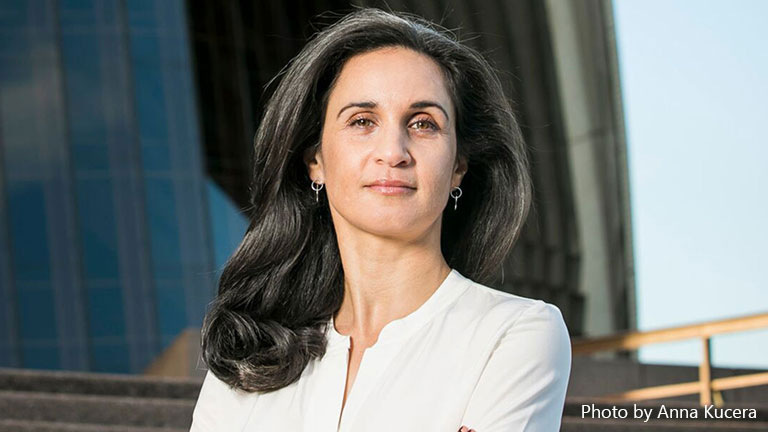 Queensland Symphony Orchestra has announced the appointment of Yarmila Alfonzetti, one of Australia's leading arts professionals, as its new CEO.
Queensland Symphony Orchestra appointed Ms Yarmila Alfonzetti who is the current Executive Director of State Opera South Australia (since 2018).
In making the announcement on the 27th of April, QSO Acting Chair Rod Pilbeam said it was a gratifying appointment to the key role at the Orchestra.
"We have taken our time in identifying and engaging a new Chief Executive, because as Queensland's largest performing arts organisation, QSO demands a dynamic, inclusive and visionary leader. We deliver unique musical experiences across this huge state and perform world class maestro events in our home venue, the Concert Hall at QPAC; leadership is vital. We could not be more thrilled therefore to welcome Yarmila Alfonzetti as Chief Executive," he said.
"A highly effective operator, she has led a strong recovery of State Opera South Australia through strategic planning and decision making. Prior to this, Yarmila was Chief Executive Officer of Sydney Youth Orchestras from 2015 to 2018, and before that, Head of External Relations for Sydney's Conservatorium of Music."
"Her arts acumen is forged from a deep knowledge of classical music and project management (Yarmila holds a Bachelor of Musicology Hons and a Masters in Project Management). From 2008 to 2013, Yarmila was Head of Classical Music at Sydney Opera House, appointed to drive international venue recognition, grow box office income and promote positive reputation by delivering a large-scale classical music program. Her musical and management abilities make her a wonderful addition to QSO's family."
Ms Alfonzetti said she thrived when surrounded by a vast range of repertoire, virtuosity and a body of talented musicians with an appetite to be the best, and was therefore thrilled to be joining Queensland Symphony Orchestra.
"I look forward to calling Brisbane my new home, exploring Queensland, getting to know the QSO family, meeting many new passionate arts lovers, and working closely with the musicians, Board and management team to champion and elevate this company, which I consider to be the jewel in the crown of a thriving state cultural landscape."
"I feel very privileged to have played a part in the custodianship of some wonderful Australian arts companies, festivals and venues in my career and joining QSO as Chief Executive feels equally, if not more, important. I admire arts companies which buzz with motion, and the QSO does just that," she said.
Ms Alfonzetti will take over from Executive Director Valmay Hill who has led the company for almost 12 months, launching the 75th celebration program and steering the pathway forward - Powered by Music. She will hand over the leadership baton of a company well positioned financially and organisationally, acknowledged for the breadth of its contribution to the Queensland arts and culture community.
Ms Alfonzetti will relocate to Queensland and begins her new role on 11 July.
---
Source: Queensland Symphony Orchestra