Join us for the final event in the Environment & Sustainability series for 2019.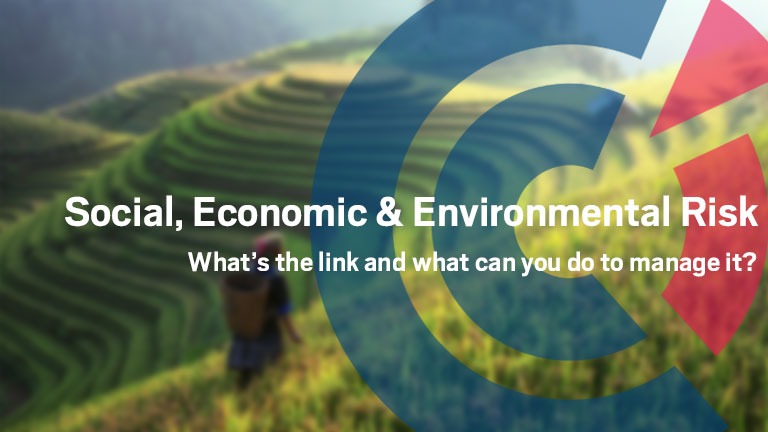 The French-Australian Chamber of Commerce & Industry, in partnership with Bureau Veritas, invites you to join us for the last Business Briefing on the management of Social, Environmental and Economic Risks. The event is taking place on Thursday 10 October 2019 from 7.30am to 9.30am at the International Chamber House.
At the final event in the Environment & Sustainability speaker series for 2019, we will discuss topics around the management of social, environmental and economic risks and what you, as a business leader, can be doing to reduce your exposure and meet your legal obligations in a rapidly changing market.
Kat Sayers – Environment & Sustainability Practice Lead, Bureau Veritas
Topic: Social, Economic and Environmental impacts
Dr. Meredith Gibbs – Special Counsil, Baker & McKenzie
Topic:Climate risk - how to manage your legal obligations?
Nicholas Bernhardt – CEO, Informed365
Topic: Modern Slavery Act: Are you compliant?
Speaker Meredith Gibbs from Baker McKenzie re-joins us at Bureau Veritas to deliver insights with regards to managing climate risk through developing clear climate change disclosure to ensure you, as business owners and operators, meet new legal requirements.
Following this, we are delighted to have the CEO of Informed365, Nicholas Bernhardt join us to discuss disclosure requirements under the Modern Slavery Act and discuss why Corporate Social Responsibility has gained such strong traction in the market.