Companies news
120th Anniversary: Le Courrier Australien releases a Collector Edition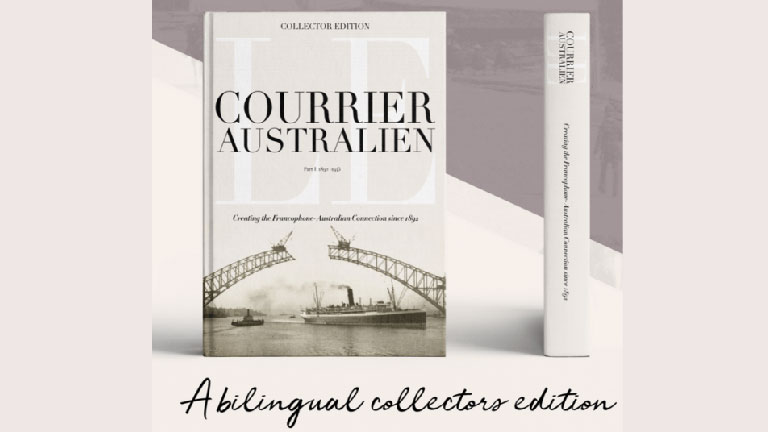 Le Courrier Australien releases its Collector Edition retracing the history of Franco-Australian relations from 1892 to 1945.
Curious about the History which links the two countries, immerse yourself and understand how the major events of the time period unravelled, from the creation of the newspaper, various institutions (General Consulate of France, the French-Australian Chamber of Commerce and Alliance Française), the formation of the Australian identity, participation in the wars, the major role during the resistance, but also the participation of France at Australia's side.
After a lot of research in order to recount these huge events, to tell you the best moments, anecdotes about the two countries, moving stories, the collector edition finally sees the light of day! 240-pages rich in detail to satisfy lovers of history.
To readers who are passionate about the relationships which unify France and Australia, you can already pre-order your edition. You can also benefit from a $15 delivery for your order until the 15th of October.
An ideal gift for fast approaching end of year parties! Think about gifting the edition to family, friends or reward your employees for their work by your side!
Pre-order here: https://thefrenchmarket.com.au/collections/collector-book
---
Source: https://www.lecourrieraustralien.com/upcoming-release-of-the-collector-edition/?lang=en