Companies news
Adelaide's leading digital engineering services provider Kadego-Cagile will now operate as the Australian arm of Ekium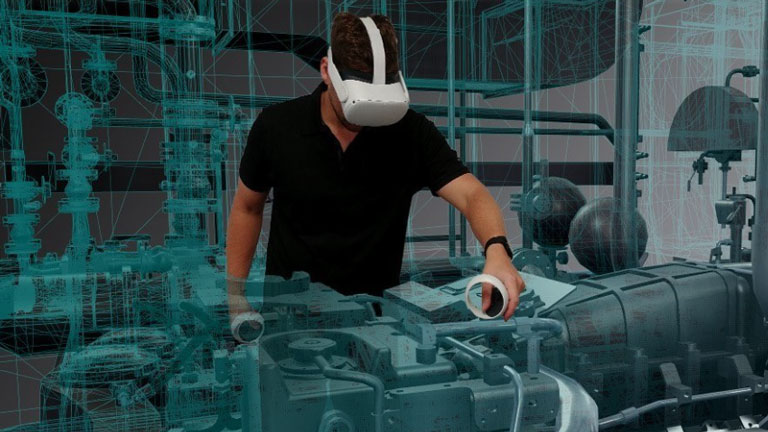 South Australia's leading end-to-end engineering firm Kadego-Cadgile will operate under a new global company and brand name – Ekium
South Australia's leading engineering firm, Kadego-Cadgile, is changing its name to Ekium as part of its growth in the Australian market.
The company was initially acquired by Groupe FIVA in 2018, and later, in 2019, Kadego Engineering joined forces with Cadgile. In August 2023, Groupe FIVA's subsidiaries became part of Ekium, a company within Groupe SNEF. Now, Cadgile and Kadego Engineering will operate as Ekium's Australian division, offering new capabilities and sector expertise.
Gavan Doyle, Managing Director at Ekium and former General Manager at Kadego-Cadgile, commented:
Establishing the company as a single entity was the natural next step in the formal collaboration of the two companies. Ekium combines 25 years of local experience and innovation with the best in global engineering capability. We bring the energy, creativity, and can-do attitude of a start-up, but with decades of experience and a reputation built on high-quality results.
Ekium will continue to offer engineering design, project management, and prototyping services across various industries, including mining, defense, automotive, and more. One key differentiator for Ekium is its adoption of virtual and augmented reality technology for product design, infrastructure, training, and marketing. This technology enables immersive 3D simulations and interactive experiences, helping clients make better decisions, save time, and reduce costs in their projects.
Gavan Doyle added:
Whether its BHP, BAE Systems Australia, Minelab, Redarc or the range of family businesses, our valued customers will continue to benefit from our experienced and qualified engineers, who bring a diversity of skills and expertise to any challenge.
Ekium is dedicated to nurturing engineering talent and fostering a culture of innovation and excellence within its team. For Gavan Doyle, this transition marks a significant milestone, allowing Ekium to provide world-class solutions to its Australian clients, positioning them as a trusted partner for any engineering challenge.
---
Source: Ekium